Print from a Windows laptop
You can print documents on an OP printer from your Windows laptop. You will need to be connected to the Eduroam wireless network to connect to the printing system.
Installing the printer
• Connect to the Eduroam wireless network.
• Open a web browser (such as Chrome or Firefox) and head to the address below: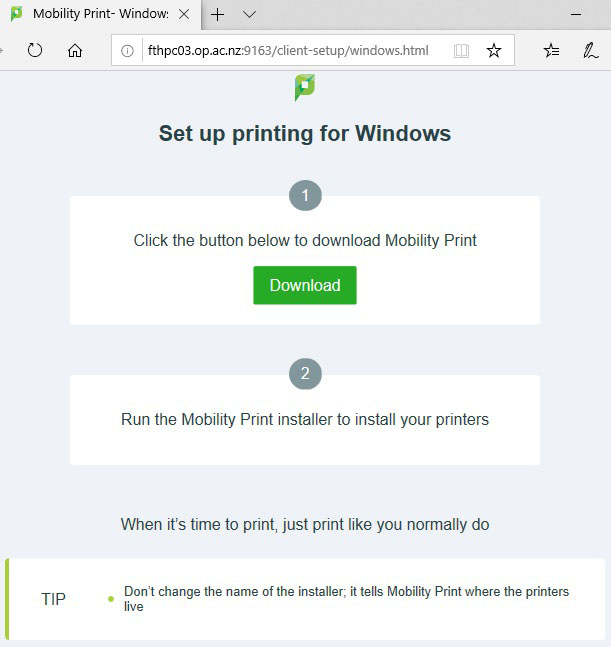 • Follow the on-screen instructions. Download and run the installer.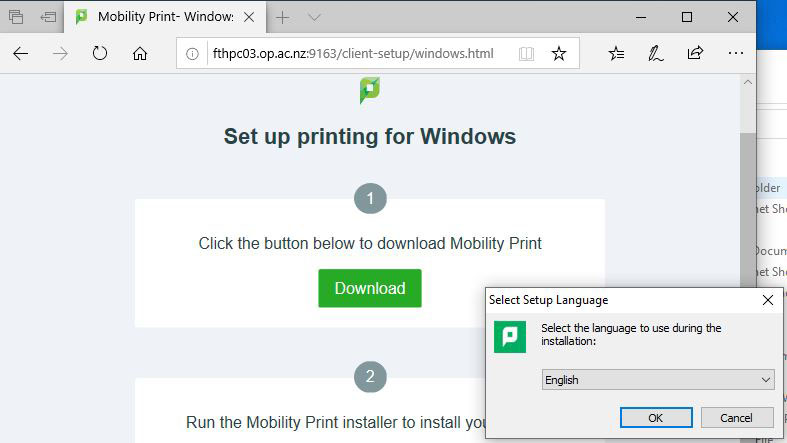 • Add the required Printers, MPRINT_COLOUR, MPRINT_BLACK or both.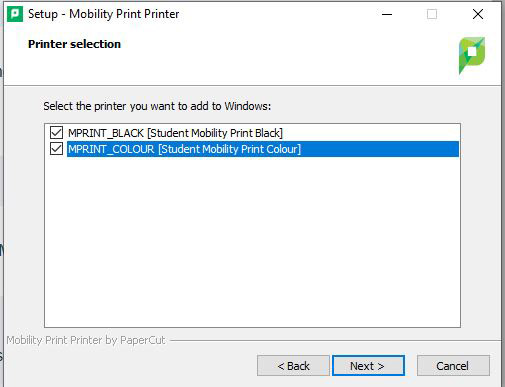 • Enter your credentials in the Papercut login box as shown. Click Next.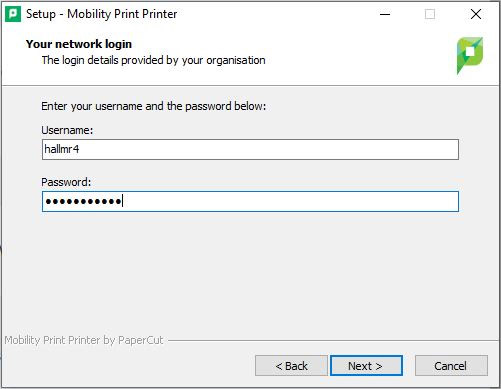 Printing your documents
You can now print your documents and pictures using the 'MPRINT_BLACK' or 'MPRINT_COLOUR' print queues on your computer.
Go to File > Print as per normal and then pick either printer.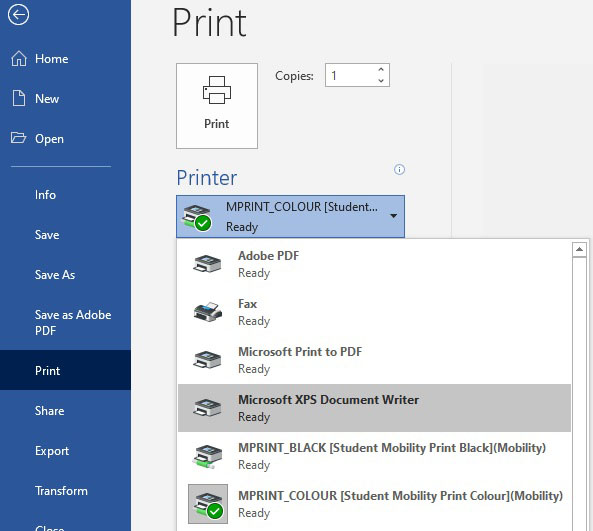 Collecting your print jobs.
When collecting your print jobs, you can swipe your student ID card at any printer with a swipe unit. You can then choose to release individual print jobs to that device or print all jobs.