Google Scholar
Working in the academic arena, access to scholarly information is made easy by using Google Scholar.
Use Google Scholar to:
Get a broad overview of research in an area
Find related research
You can search for any results in Library Search | Ketu. We many have them in the library or be able to get them for you for free.
What is Google Scholar?
Google Scholar looks the same as Google but the results you get are filtered to academic / scholarly information, such as journal articles, books, books reviews and theses. This makes Google Scholar a good resource for getting a broad overview of research in your area.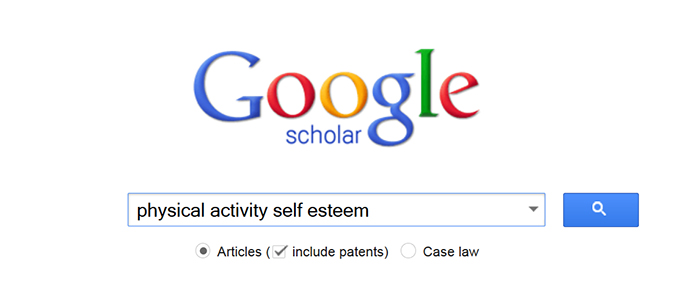 Google Scholar Search tips
Like the Library databases, Google Scholar works best if you enter relevant words only and don't try to put them in a sentence.
The words you enter are considered to be in priority order - it can be worth playing round with the order of the words to see if the results change/improve.
Google Scholar has an advanced search option - click the small arrow at the end of the search box.
Enter intitle: before any words you want to turn up in the title of your results. There should be no gap between intitle: and the search word (e.g. intitle:self-esteem).
The Links under Google Scholar results
Under each result you will see the following links (as shown in the screenshot below):
Cited by and Related articles: Explore these links to view research on the same or similar topic to the result found. In the example below, 180 pieces of academic literature (found by Google Scholar) have cited this aticle in their research. Clicking on Cited by will let you view the details of those 180 pieces of research.
Cite: click on Cite under a result to see how to reference it in a variety of referencing styles (e.g. APA). Be careful with this funtion though because Google Scholar does not always cite accurately.
Save: If you have a Gmail account you are able to set up a 'Library' in Google Scholar and save items you've found to it. (You'll see a link to My Library near the top of the screen on the left).
Versions: Journal articles are often available from more than one database collection.

Set up a search alert
Google Scholar lets you set up email search alerts so you can be notified of any new results that match your search words. The screenshot below indicates where the alert function is. Before you set up an alert, make sure your search is retrieving relevant results.