Plan your study
Managing your time, setting your own goals, beating procrastination and staying motivated are the keys to success!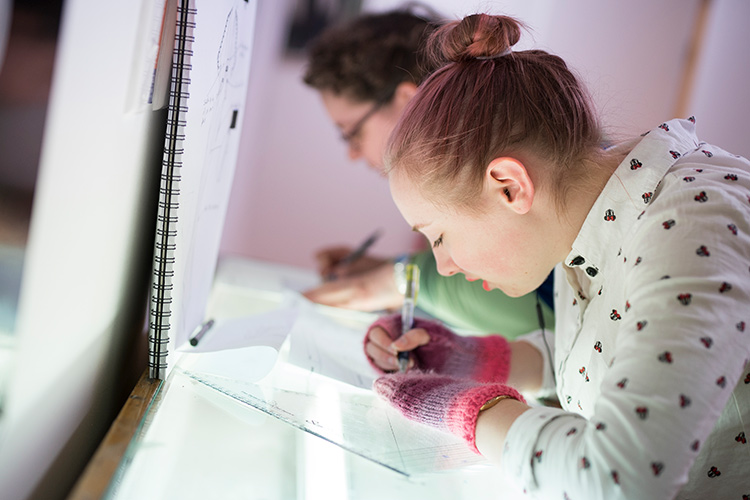 Planning you time well will help you succed. Think about what works for you, do you like to plan on paper or electronically?
Get your wall planner from OPSA or Student Success or download one below

Get your timetable from the online Student Hub after logging in

Use an electronic calendar app
How to use planners
• Write in all the commitments from course outlines
• Anticipate your busy patches and show where your gaps will be for breathing spaces
• Write in your classes
• Write in some study sessions – match those with assignments due from your year plan
• Look at your sleep patterns
• Write in meals – what days could I take a packed lunch to course?
• Write in commitments for wellbeing. Write in things to do for fun – sports, recreation activities, exercise, fresh air, gym, training, yoga, beach walk, coffee with friends, etc.
• Look for balance of work and play in your week.
• Know what's going on the next day
• What am I doing, when and where
• What do I need for the things planned
Active learner list
• Find out the class topic
• Read any materials or do any activities posted on Moodle
• Look for new ideas and concepts
• Highlight questions
• Ensure you take the right materials for that session
• Start a new page and add headings and date
• Listen to cues, "the main idea is…"
• Write brief notes, main ideas, facts, formula and definitions
• Develop your own abbreviations
• Underline or add question marks to points you are unsure of
• Ask questions, voice your comments, use opportunities to develop group communications
• Review your notes within 24 hours to make most of the memory
• Re-orgnaise information into your own words, use colour, post-it notes, diagrams and charts
• Information you don't understand? Ask a classmate, email your lecturer or post on a forum, go back to Moodle information, make an appointment with Student Success.
• Make a note if information could be used for an assessment
Procrastination can be a trap for us all!
Five tips to stop procrastinating:
Stop with the perfection. Striving for excellence doesn't mean things have to be perfect. The most important thing to remember is that nothing gets done perfectly on the first try

Welcome feedback. Ask someone whose judgement you trust to check on your progress. This will push you to produce pieces of work to show them and make sure you're on track

Reframe your anxiety. For every "what if I get it wrong" thought, come up with a "what if I do it right" one

Create tiny goals. Completing things is just so satisfying, no matter how small!
Organise your study space
Organising your own space is a simple but effective way to increase your levels of productivity. Here are some tips to make your space work for you:
Your study space should:

Be available when you need it

Be free from interruptions

(Tell your flatmates and turn off your phone)

Be free from distractions

Contain all the materials that you need including a large enough desk or flat space, storage space, and a comfortable chair

Have enough light and be a comfortable temperature

Have a place to hang your semester plan; a notice board; a pin board; or white board.
Find out about study spaces around you:
Book a room at the Bill Library

Where are the Polytechnic computer labs for students to use?

Where are study spaces in your building?

Find a quiet-ish local café.

Try the Dunedin Public Library or The Otago Museum
Be prepared for the unexpected!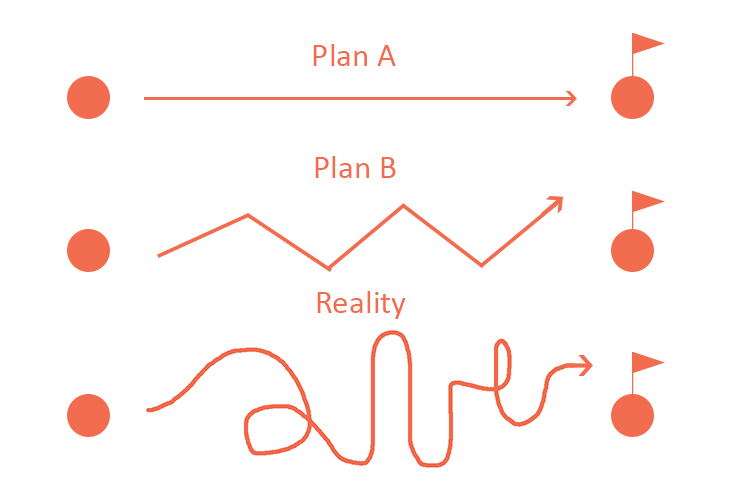 Possible challenge

Being away from home.

Possible action

Connect with people, friends and family, classmates, teachers, join a club or gym, talk to Student Success.

Possible challenge

Not sure your studying the right thing?

Possible challenge

Living situation.