Student email: Outlook
Otago Polytechnic provides every enrolled student with an Outlook email account which is part of the Microsoft Office 365 ProPlus package.
Why should I use Outlook - Office 365 email?
Many students already have their own email account, but there are some good reasons why you should use the Outlook email system as well.
You can download a full copy of Outlook for free, from your Microsoft 365 account.

The IT Service Desk can provide help if you need it on the Microsoft 365 system.

The Outlook email system provides you with 50GB of mailbox space.

The Outlook email system provides you with 1TB of on-line storage as "cloud services". You can store photos, assignments, essays, and so on to your OneDrive and be able to access it anywhere in the world, via the internet.

The Robertson Library uses the "@student.op.ac.nz" as proof that you are an OP student. They will not accept any personal e-mail addresses on their library system. All notifications from Robertson Library will be to your Otago Polytechnic email address, including any library fines that you may incur.

If by chance you find yourself in debt to the Robertson Library over unpaid library fines, it may have the unexpected impact of preventing your graduation once you have completed your studies.

There are student resources available to you, such as eTV that also uses your "@student.op.ac.nz" as proof that you are an OP student.
Open your mail box
To open your Microsoft 365 Outlook mail box, go to the student hub, Kāpehu. You will be redirected to the login page (see screenshot below) where you will log in with your student username and password.
This will enable single sign on which will allow you to access Moodle, or Microsoft 365 without having to log in again.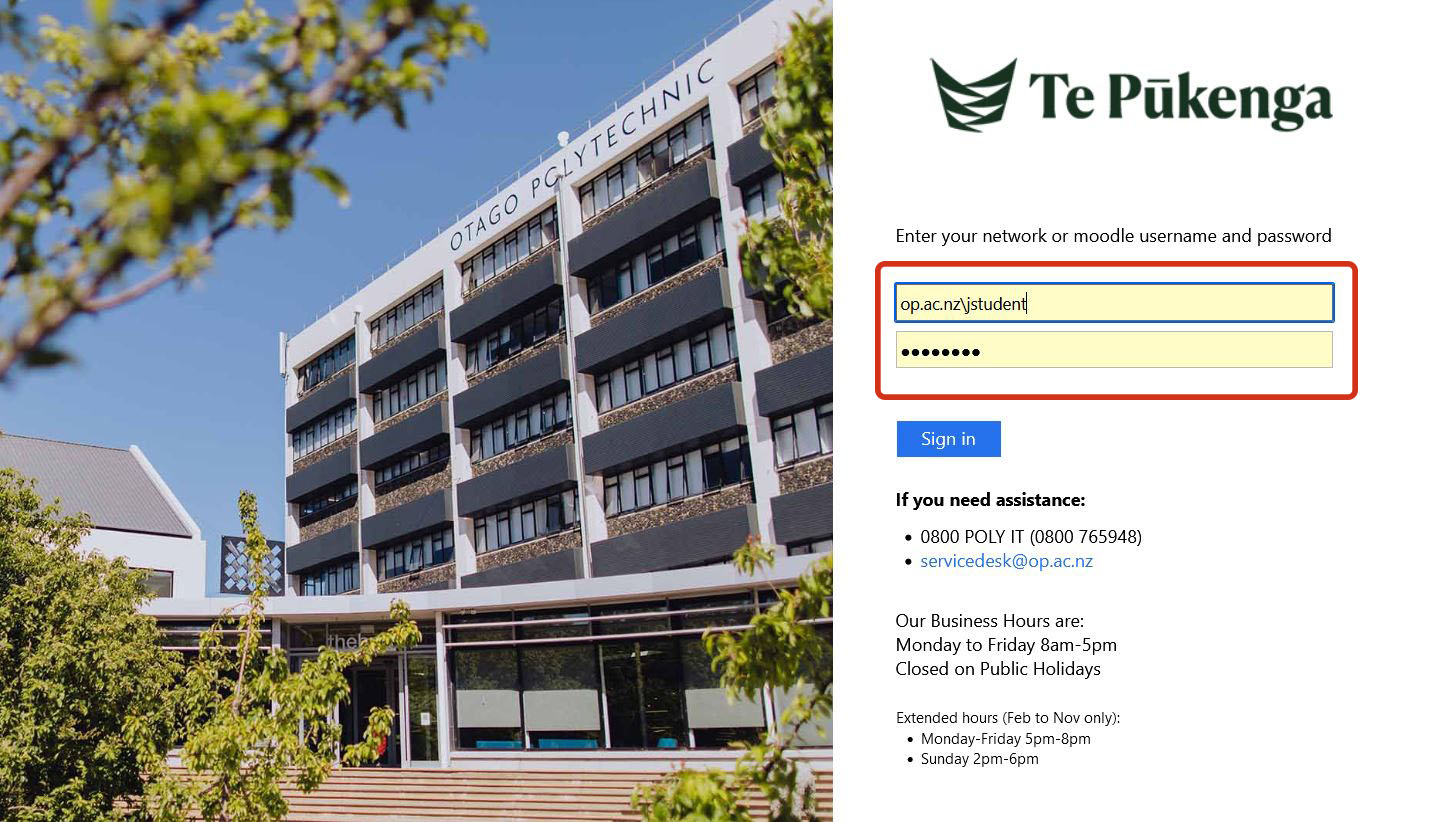 Click on the My email link to open Outlook.
Single sign on will send you straight to your Microsoft Outlook mailbox.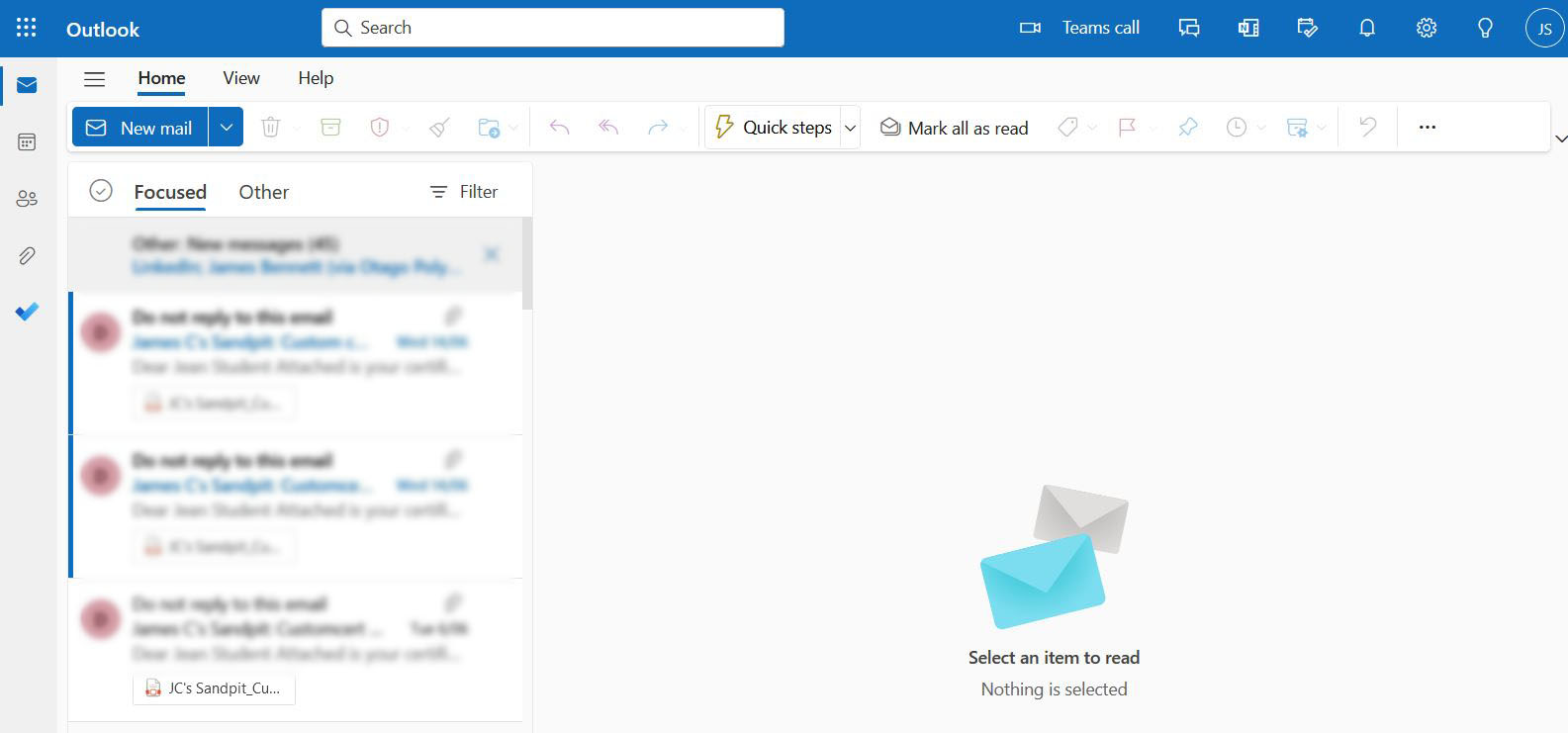 Accessing Microsoft 365 apps
Click on the waffle icon at the top right of the screen to see a list of Microsoft 365 apps that you can access. Click All apps to see the full list.


PC or iOS
There are some differences between what apps are available for PC's and iOS systems. You may see a different selection of apps to download depending on the computer you are using. You can use all apps online. Visit the Microsoft 365 page for more information.