Succeed in your studies
Self-regulated learners are successful because they control their learning environment. They exert this control by directing and regulating their own actions toward their learning goals. In this section you will learn about being an effective student by taking responsibility for your own success.
You can be a successful student by taking responsibility for your own success.
How can I do this?
By regulating your own learning.
Managing your learning means?
Thinking critically: thinking about your own thinking

Setting goals

Asking yourself questions in your learning process

Working hard to stay focused and motivated

Taking responsibility for solving your own problems
"
I am not afraid of storms for I am learning how to sail my ship.

Louisa May Alcott
Critical thinking is the process of examining, analysing and questioning situations, issues, and information of all kinds. The aim is to form and maintain an objective position. You evaluate all sides of an argument or issue, and make decisions about its reliability and soundness.
To learn more about this process, navigate your way to the Critical thinking section.
Find more information about goals in the Time Management section
Set goals that are SMART !
Asking yourself questions during the learning process will help you gain an understanding of your own ability to complete tasks and assignments effectively.
Phase

Forethought

This is questioning what you need to do before you actually do it

What questions do I ask?

What are the requirements of the assignment? What don't I know about these requirements? What is my goal? (grade, skill attainment) Do I think I can do it? What aspect of this assignment has engaged my curiosity/interest? What steps do I need to take to complete this task successfully?

Phase

Performance

This is questioning what takes place during the activity.



What questions do I ask?

Am I actively engaged in the instruction the teacher is giving me? What am I teaching myself? What do I need right now to be successful?

Phase

Self-reflection

This questioning what occurs after the fact; this allows you to consider what you can do to prepare for next time.



What questions do I ask?

Did I achieve my goal for this assignment? Why did I (not) achieve my goal? What did I do to affect (for better or worse) my performance of this assignment? What can I do on the next assignment to improve my performance?
One minute you are enthusiastically starting a class project, and then a friend drops by. Suddenly, all you want to do is close the books and relax a while, hang out with friends.
Is this a problem?

Most people take the easy way through life, unless they are driven by external or internal forces. Internal forces – your feelings of self-motivation to succeed – are by far the more important, because they do not depend on anyone or anything else and they tend to persist when external forces have faded or disappeared. So how do you measure your level of self-motivation? Here is a quick quiz to help you. If you think your level is too low, check the explanation that follows for suggestions on how you can pump it up.
Take the quiz
Record how well each of the following six items describes you. Be honest; there is no one to lie to but yourself:
Take the quiz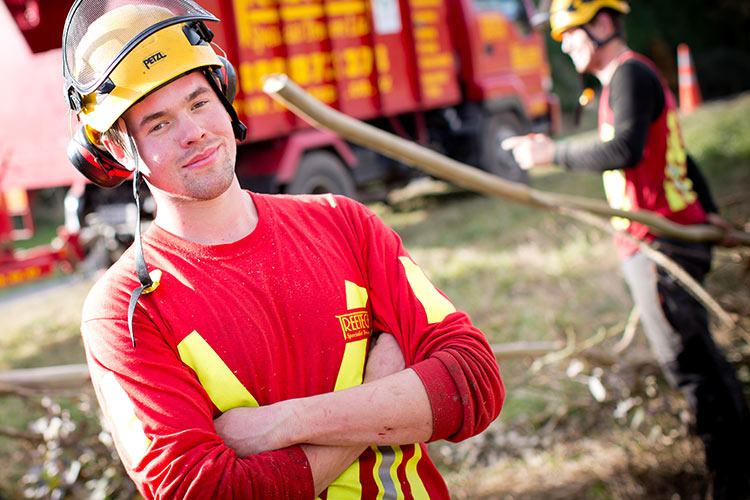 Is the secret planning ahead?
Of course it is!
One of the characteristics of successful people is accepting that life is full of interruptions and change—and planning for it. Staying focused does not mean you become a boring person who does nothing but go to class and study all the time. You just need to make a plan.

Planning ahead is the single best way to stay focused and motivated to reach your goals.
Strategies for studying for an examination:
If you know you have a major exam in five days, start by reviewing the material and deciding how many hours of study you need. How often do you wait till the night before an examination and panic?
Schedule those hours spread out over the next few days—at times when you are most alert and least likely to be distracted.
Allow time for other activities, too, to reward yourself for successful studying.

When the exam comes, you are relaxed and confident because you know the material, and you perform at your best.
Tips for staying focused and motivated
Not just the goals themselves. If just thinking about finishing your course does not sound all that exciting, then think instead about the great, high-paying career that may come afterward and the things you can do with that income.
"I'm going to study now for another hour before I take a break—and I'm getting an A on that test tomorrow!" It is amazing how saying something aloud puts commitment in it and affirms that it can be true.
Even your small successes. As you begin a project or approach studying for a test, think about your past success on a different project or test. Remember how good it feels to succeed. Know you can succeed again.
For some people, looking ahead to goals, or to anything else, may lead to daydreaming that keeps them from focusing on what they need to do right now. Do not worry about what you are doing tomorrow or next week or month. If your mind keeps drifting off, however, you may need to reward or even trick yourself to focus on the here and now. For example, if you cannot stop thinking about the snack you are going to have when you finish studying in a couple of hours, change the plan. Tell yourself you will take a break in twenty minutes if you really need it—but only if you really work well first.
Do not start out thinking, "I need to study the next four hours," but think, "I'll spend the next 30 minutes going through my class notes from the last three weeks and figure out what topics I need to spend more time on." It is a lot easier to stay focused when you are sitting down for 30 minutes at a time.
Never, ever multitask while studying! You may think that you can monitor e-mail and send text messages while studying, but in reality, these other activities lower the quality of your studying.
Does a friend always seem better able to stick with studying or work until they get it done? What are they doing that you are not? We all learn from observing others, and we can speed up that process by deliberately using the same strategies we see working with others. Visualise yourself studying in the same way and getting that same high grade on the test or paper.
When you complete a task, but only when you are done. Some people seem able to stay focused only when there is a reward waiting.
Concentrate on the things that matter most. You are about to sit down to read a chapter in a book you are not enjoying very much, and you suddenly notice some clothing piled up on a chair. "I really should clean up this place," you think. "And I'd better get my laundry done before I run out of things to wear." Do not try to fool yourself into feeling you are accomplishing something by doing laundry rather than studying. Stay focused!
A lot of different kinds of setbacks may happen while you are studying—just as to everyone in life.
A financial crisis
An illness or injury
A crisis involving family members or loved ones
Stress related to frequently feeling you do not have enough time
Stress related to relationship problems
Some things happen that we cannot prevent—such as some kinds of illness, losing one's job because of a business slowdown, or crises involving family members.

But many other kinds of problems can be prevented or made less likely to occur:
You can take steps to stay healthy.
You can take control of your finances and avoid most financial problems common among students.
You can learn how to build successful social relationships and get along better with your instructors, with other students, and in personal relationships.
You can learn time management techniques to ensure you use your time effectively for studying.
Not all problems can be avoided. Illness or a financial problem can significantly set one back—especially when you are on a tight schedule and budget. Other problems, such as a social or relationship issue or an academic problem in a certain class, may be more complex and not easily prevented. What then?
Work to resolve the immediate problem:
Stay motivated and focused.
Do not let frustration, anxiety, or other negative emotions make the problem worse than it already is.
Analyse the problem to consider all possible solutions.
An unexpected financial setback does not automatically mean you have to drop out—not when alternatives such as student loans, less expensive living arrangements, or other possible solutions may be available. Failing a midterm exam does not automatically mean you are going to fail the course—not when you make the effort to determine what went wrong, work with your instructor and others on an improved study plan, and use better strategies to prepare for the next test.
Seek help when you need to.
None of us gets through life alone, and it is not a sign of weakness to see an academic advisor or a counsellor if you have a problem.
Developed a plan for resolving the problem and follow through.
If it will take a while before the problem is completely solved, track your progress in smaller steps so that you can see you really are succeeding. Every day will move you one step closer to putting it behind you.
How can I avoid making the same mistakes again?
Be honest with yourself.
How did you contribute to the problem? Sometimes it is obvious: a student who drank heavily at a party the night before a big test failed the exam because he was so hung over he could not think straight. Sometimes the source of the problem is not as obvious but may become clearer the more you think about it. Another student did a lot of partying during the term but studied all day before the big test and was well rested and clearheaded at test time but still did poorly; he may not yet have learned good study skills. Another student has frequent colds and other mild illnesses that keep him from doing his best: how much better would he feel if he ate well, got plenty of exercise, and slept enough every night? If you do not honestly explore the factors that led to the problem, it is more likely to happen again.
Take responsibility for your life and your role in what happens to you.
There are some people who have negative attitudes and are always blaming others, fate, or "the system" for their problems. It is no coincidence that they keep on having problems.
Make a plan.
Make an effective study plan and stick to it!