Note taking
Note taking is an important skill if you want to process the new information you learn correctly. In this section you will learn some hints on taking effective notes to help you understand and remember new material.
Taking notes is an important part of your learning. It will help you to remember new ideas and information long after you have finished reading. It is easy to think that because you remember and understand at the time you will retain this information.
How well am I taking notes?
Use this assessment tool to gain feedback as to how well you have taken down your notes.
Take the quiz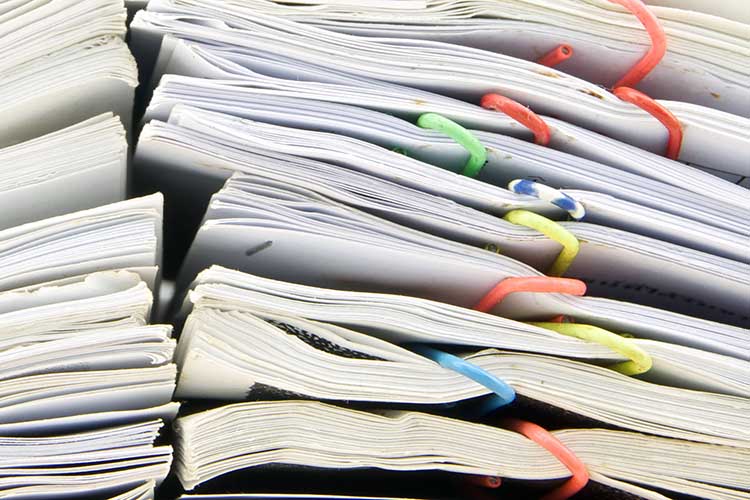 As you take notes you are developing skills in filtering information and discarding the stuff that is not as important.
Here are some hints to help you:
Do not write everything down. The main points are sufficient and you will quickly learn how to filter out the important information. Concentrate on the main message and key arguments.

Use key words or short sentences rather than writing sentences in full.

Use your own words. You will understand it much more easily when you review it later. Do not quote the writer word for word.

Keep your notes similar – do not go changing styles and abbreviations that you commonly use.

Keep the notes brief and do not give full descriptions or explanations. Include facts and formulas, but avoid examples and anecdotes if possible.

Shortly after you have taken the notes, go back and review them. Check spelling and anything that is unclear so you can understand it later. You can add extra information and correct any bad spelling or anything that is unclear.

Review your notes regularly. This is the best way to achieve lasting memory.
Before the lecture
Do any pre-lecture or background reading you can. Look closely at your course outline and try to read about the topic before the lecture. Many lecturers put lecture outlines on Moodle. If these are available, try to read them before the lecture. Taking these notes to the lecture means you can focus on the lecturer's explanations, and record examples, diagrams and extra details.
If possible, get to the lecture room five minutes early and read through the notes you took in the previous lecture. This refreshes your memory and helps to tune you in to the topic.
During the lecture
Write the date at the top of your first page and add page numbers as you move on to another page. This makes it easier to sort and file your notes.

Listen carefully to the opening part of the lecture. A lecturer will often make links with the last lecture, introduce the day's topic and summarise the objectives.

The purpose of note taking is to have material to refer to later for assignments and exams (i.e. a memory trigger). Try to get down as many of the key words and concepts as you can, but be careful not to spend so much time writing that you miss the important themes. Some students record lectures so they can listen to them later; however, transcribing notes can be very time consuming. It is polite to ask the lecturer's permission before recording lectures.

Use abbreviations as much as possible. You will develop your own abbreviations for your subject area.
After the lecture
Transfer your notes to a ring binder with coloured dividers or a folder with plastic pockets.

Read over your lecture notes as soon as you can.

Use a coloured highlighter or pen to highlight headings and keywords.

Try to remember the most important themes of the lecture.

Make yourself a one page summary from two or three pages of lecture notes, or create a mind map that summarises the key ideas and shows links between topics. Once you have made your summary, you might also like to write a few review questions and see if you can answer these without using your notes.
Some research suggests that if students don't review their lecture notes, recall will be almost zero after one week, unless the topic was really interesting or was presented in a way that helped them remember the material.
As well as reviewing your lecture notes you should be following up on your lecturer's suggestions for further reading. This helps you to make sense of the notes. You can then make a better summary of the whole topic area when you need to prepare for an assignment, test or exam.
A mind map is a graphical way to represent ideas and concepts. It is a visual thinking tool that helps with structuring information, enabling you to better analyze, comprehend, synthesize, recall and generate new ideas. Mind mapping is a very effective way of taking notes as it uses images, colour and connections between ideas.
Just as in every great idea, its power lies in its simplicity.
What can we use mind maps for:
Note taking

Brainstorming (individually or in groups)

Problem solving

Studying and memorization

Planning

Researching and consolidating information from multiple sources

Presenting information

Gaining insight on complex subjects

Jogging your creativity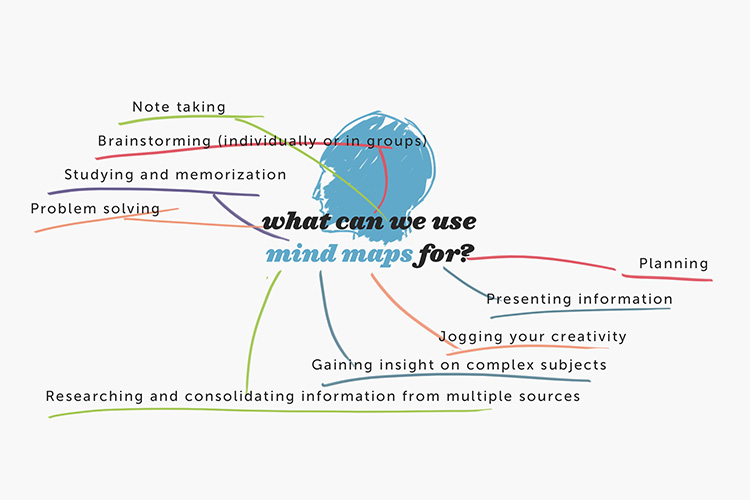 Creating mind maps
In his books on mind maps, author Tony Buzan gives the following instructions for creating mind maps:
Start in the centre with an image of the topic.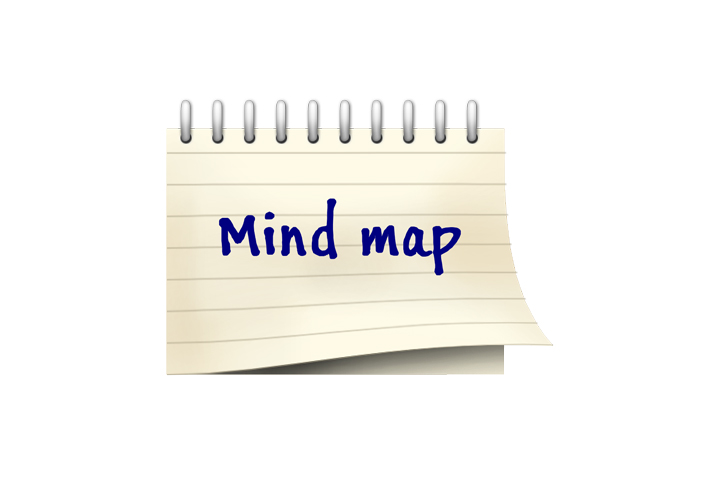 Draw a curved line out from the centre image, the same length as the word/image that will go on the line.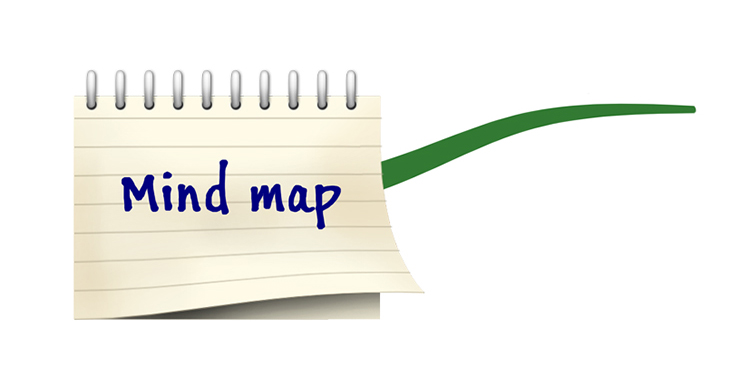 On this line either draw the image you want, or write the word, using upper or lower case letters.

Each word/image must be alone and sitting on its own line; this unleashes your creativity.
The lines must be organic, flowing and connected to each other line as well as the central image. The central lines are thicker, becoming thinner as they radiate out from the centre.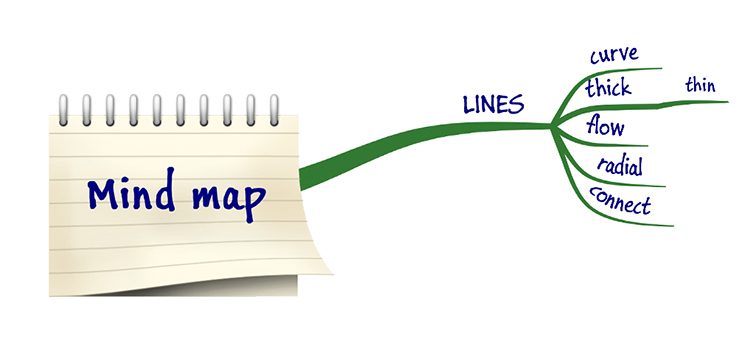 Use colours – your own symbols and code – throughout the mind map.

Develop your own personal style of mind mapping.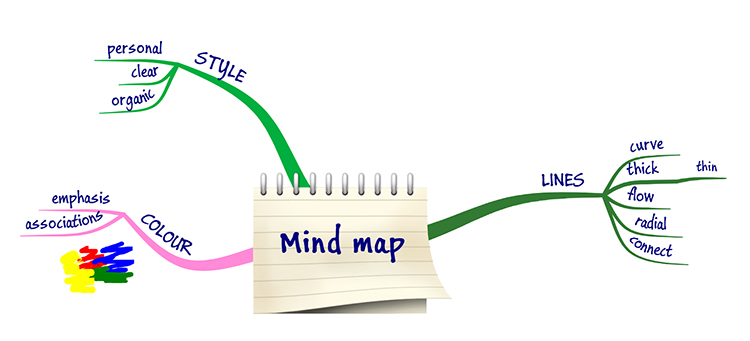 Use images, symbols, numbers, codes and dimensions throughout your mind map.

Use emphasis and show associations in your mind map.

Keep the mind map clear by using radiant hierarchy.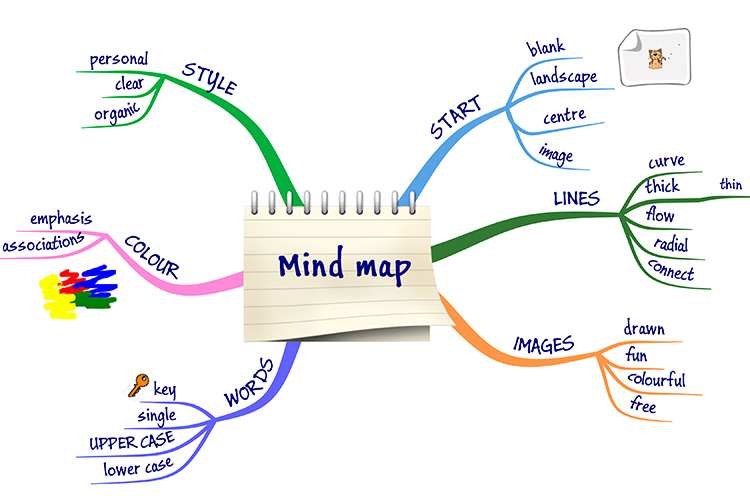 Turning a mind map into an academic essay
Once your mind map has been created you can use it as the plan, or framework, for writing an essay. Everything you need to write about is laid out in front of you. The topic you are writing about is what you placed as the central theme in your map. In your introduction you will describe what this is and also mention each sub-topic that will be discussed. The following paragraphs will contain all the information that you need to include (which you have already noted on your map). Remember, each paragraph should contain one idea or cover one aspect relevant to the central theme on your mind map.
Example paragraph using a mind map as a guide.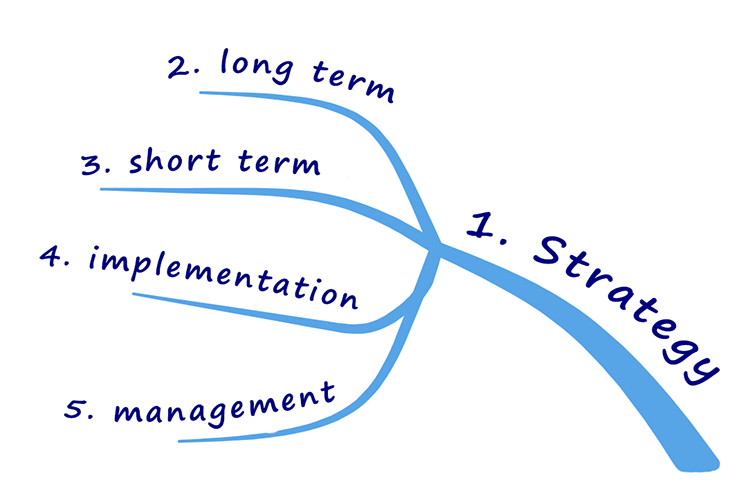 Using the mind map above, a paragraph can be constructed with five key sentences. The first sentence contains the topic, while the fifth sentence is a concluding sentence linking into the next paragraph:
For a start-up business to be successful it is important to have both long and short term strategies that are achievable and well planned. The long term strategy for AMCE Inc. is to create an efficient operating model that can then be franchised throughout the whole country. The short term strategy is to quickly become immersed in the local market in order to build up brand awareness and customer base. These strategies will be implemented initially by the management team and then it is envisioned that an expert team, using outside advise, be created to implement the long term strategy of selling franchises. Setting up a competent management team who are all on-board with these strategies is critical to the success of this business.
Some people prefer a more ordered approach. The outlining method starts with the main idea bullet-pointed. Sub-topics are then indented from the main idea, and support is further indented. This is a tried and true method for taking notes. Start with big topics and add supporting points and details.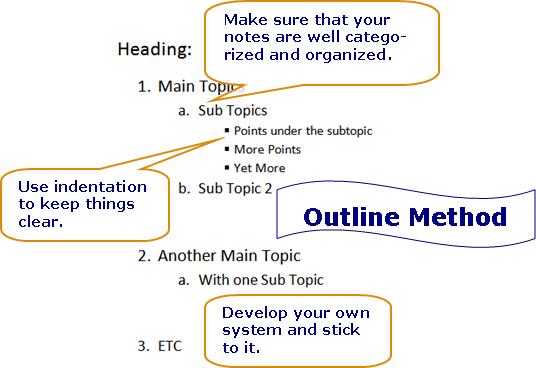 Writing outlines
Veiw the hand written example below to see how an outline is constructed while taking notes.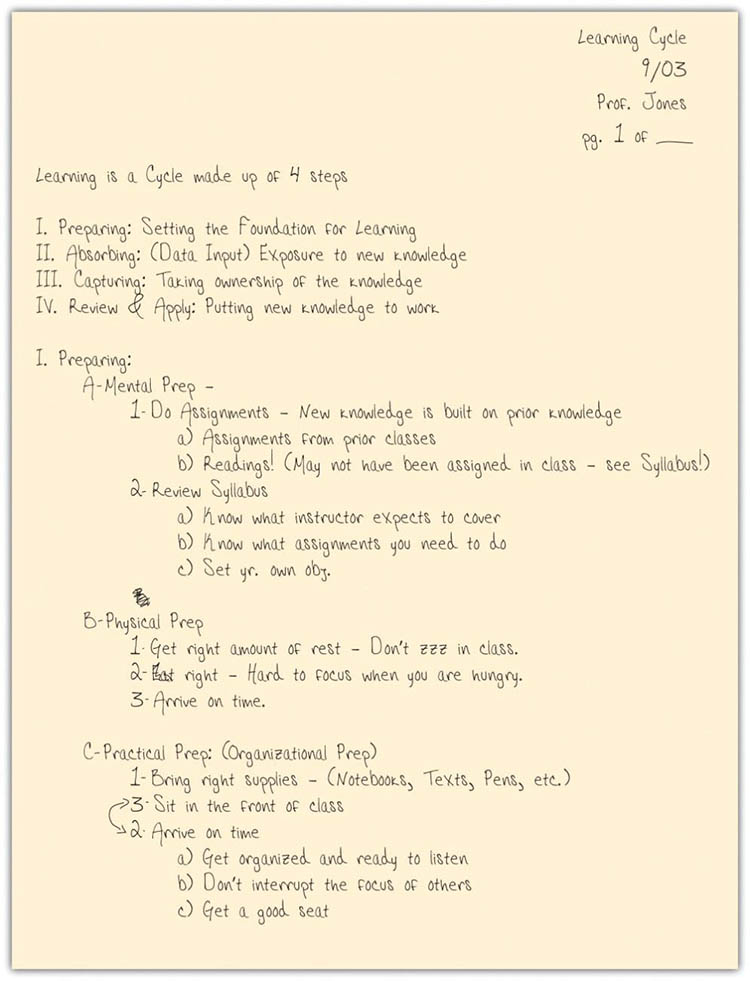 Using Mircosoft Word
You can create outlines in a Word document as well by using the multilevel list settings. To find out more about this technique Office Support provides an explanation on how to make outlines from scratch.
When taking notes from books, online material and/or videos, try to write using common abbreviations.
Here are some examples:
| | | | |
| --- | --- | --- | --- |
| + | plus, more, and | < | less than |
| 4 | for | > | greater than |
| @ | at | = | is, equal to |
| b/c | because | ≠ | is not, does not, not equal |
| w/ | with | N | North |
| w/o | without | S | South |
| # | number | E | East |
| & | and | W | West |
| ie | that is | ↑ | increases, up |
| eg | for example | ↓ | decreases, declines, down |
| ex | example | \ | Therefore |
| ø | never | ! | Important |
Other hints:
Write just the beginning of the word:
different = diff
January = Jan
Leave the vowels out of the word:
please = pls
Review your notes within 24 hours of writing them.

Review your material and then explain the key concepts in your own words without looking at your notes.

Teach the material to someone else.

After reviewing your notes, think about how the information you've learned can be used in a practical way. You could write your own scenarios.

Review the last set of notes that you wrote before writing a new set.