Time management
Learn how to juggle study and recreation, family and friends, work and rest by managing your time.
To be the master of your own time, you need to make a list of what you have to do and want to do. Prioritising what is important and planning ahead can be difficult, so the following information will allow you to remain in control of all important time!
The first step to time management is identifying what is important to you and setting your goals.
Set goals that are SMART: Specific, Measurable, Attainable, Realistic and Time-oriented. Follow the SMART guidelines to help you set your goals.
Specific

Who? - People involved. 

What? - End result. 

Where? - Location.

When? - Time frame. 

Why? - Specific reason, purpose, or benefits of achieving the goal.

The goals need to be specific. Rather than saying, "I want to do well this year," try a goal such as "I will complete all my assignments this semester and request assistance if I am having difficulty with them."

Measurable

The goal must be measurable. At the end of the time period, you should be able to say, "Yes, I met that goal." For example, "study hard" isn't measurable. Saying something such as, "I will maintain (a B, or an A) average," is very specific and measurable. At the end of the Semester, you can look at how well you have performed and compare your goal with the result.

Attainable

The goals should be something we can achieve. We must either already have or be able to develop the attitudes, skills, and abilities in order to achieve the goal. This doesn't mean you need these skills right now, but it does mean over time you should be able to develop them. For example, if my goal is to become a surveyor but I have no interest or ability in mathematics, it may mean I am not willing (or able) to develop the skills and abilities in order to achieve this goal. So this goal would not be attainable and I should choose another one. The effort required to attain the goal should be manageable. Break it down into steps - each step should move you closer to that goal.

Realistic

The goal that is set must be something you are willing and able to work toward. The goal cannot be someone else's goal. For example, earning a business degree because your parents want you to may not be compelling enough to follow through with that goal. The goal should be realistic in terms of your abilities and willingness to work toward the goal. 

Time-oriented

There should always be a timeframe attached to a specific goal. Most individuals will have longer-term and shorter-term goals. Time limits should be identified for each of the steps to achieving the goal. If goals are open-ended, we are less likely to achieve them. Define start points and end points to steps along the way and maintain commitment to these deadlines. Celebrate each time you have achieved part of the process.
See some examples of time-oriented goals.
For example, a long-term goal might be to become a Nursing Unit Manager. In order to meet this long-term goal, short-term goals might include the following:
Earn a Bachelor of Nursing degree
Obtain employment as a Registered Nurse
Develop skills by attending two Professional Development workshops per year
Develop positive relationships with colleagues, clients and supervisors by using emotional intelligence skills
Within all of our goals, there are shorter-term objectives. Objectives are the shorter-term goals you must achieve in order to accomplish your bigger goals. For example, possible objectives for two of the goals mentioned previously might be the following:
Earn a Bachelor of Nursing degree:

Study full-time to finish in three years
Study at least eight hours per day to earn a high grade
See my tutor once per term
Allow one night per week for social time, but focus on studies the rest of the time
Obtain employment as a Registered Nurse:

Perform at my best during clinical placement
Create a dynamic CV
Maintain a high quality, up-to-date professional portfolio
Obtain references from tutors and instructors
"
If you don't know where you are going, you'll end up some place else.
Yogi Bear
Identifying SMART Goals
Action planning works best when specific steps are identified. Each time you complete one of the steps, you have achieved a part of your goal.


Download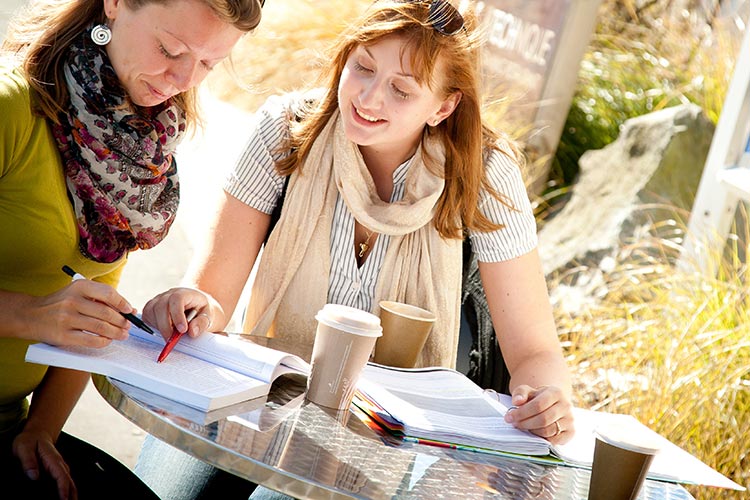 "
"Yesterday is gone. Tomorrow has not yet come. We only have today. Let us begin."
Mother Teresa.
After identifying and setting your goals, begin by looking at how you can plan your time and make the best use of the 24 hours of each day!
Start planning
In order to manage your time, you need to start by looking at:
what you need to do
when you need to do it by
how long it will take
You should then schedule these tasks on your timetable and allocate an estimated time of completion for each one.
Establish priorities
To be a successful planner, you need to establish priorities. To help with this, Covey's Urgent/Important matrix is a tool for thinking about effective ways to manage time. It is divided into four sections:
The matrix enables you to consider how you could prioritise your tasks or activities. The purpose of each section is to classify an activity depending on its urgency and importance. Unimportant activities should be avoided or minimised. Important activities should be prioritised and given more focus. A matrix that relates specifically to a study context might look like this:
Planning for a year ahead
Now that you've established your priorities, you can start planning. Firstly, record your priorities for the year ahead. Use a year planner to record the dates of:
Tests

Exams

Assignment due dates

Social events and family time

Paid work commitments

Holidays
Display your year planner in your study area, your computer desktop or your mobile device. Update it and refer to it regularly. It gives you an important overview of everything that needs to be done and how it all fits together.
Once you've established your priorities for the year, you can work on weekly planning. Use a weekly planner to:
Create a schedule that has all your commitments, including study time, household/family time, exercise and paid work.

Total up the remaining time in the week.

Allocate enough time for each subject, bearing in mind your ability level and the time required. Some subjects will need more time than others.

Allow for break times and for leisure and exercise.

Plan for rewards based on the assumption that you stick to your plans!
In the weekly planner you can:
Add details about specifically what to do. For example, "Read Topic 6 for Leadership course", "Do questions 4 and 5 in Business assignment".

Break tasks into small chunks, setting manageable tasks and goals.

Allow time for checking and reviewing assignments before the due date.
"
"Discipline is the bridge between goals and accomplishment."


Jim Rohn
Finally, you will also benefit from planning a day. As each new day approaches, review your week plan to make sure that it is up to date. Make a 'to do' list for each day if this will help focus your activities.
Use your day plan to add discipline to your working day

Be active with your plan. Tick off completed tasks and keep a check on uncompleted activity

Avoid overburdening your day plan–only set out to complete realistic tasks
Follow these tips and you will find yourself juggling all your balls with a smile on your face! Don't believe it? Try it!
Plan your time

To keep track of your time, you might employ a schedule or planner, in either paper or electronic form; again, there are various sites and apps which enable the latter. Eg.Toggl. 

No availability

Tell family and friends that you are not available during study times.

Be organised

Make sure your workspace, computer, and home are organised so you can find things much more easily. A lot of time is wasted looking for a file on a computer or a specific item you misplaced.

Study at the same times

Where possible, study at the same times each week and fend off the temptation to do other things in that time.

Learn how to prioritise

Develop the skills of making sure the most important things are done first (even if they are less fun). 

Avoid multitasking

Focus on one task and finish it before moving on. 

Don't get distracted

For example, with e-mails, text messages, or other communications—while working. If necessary, turn off your phone. Set time aside to check these things. 

Make to-do lists

These lists can be daily, weekly, or monthly. Organising in this way will help you keep track of tasks and deadlines. However, don't spend all your time writing to-do lists. To-do lists can help manage time but should not be a hindrance to actually getting things done! There are apps available that can help manage your to-do lists and help you set goals. Eg. mylifeorganized.

Don't overwork

Schedule time for breaks and spend time doing things you enjoy. This will contribute to you being able to work more productively. You might prefer to use an app. One example of this can be found at focusboosterapp to ensure you take frequent breaks.

Understand your work style

This is a self-awareness skill. Some people work better in the morning, while others work better at night. Schedule important tasks for times when you are at your peak.

Don't say yes to everything

Everyone has a limit, and being able to say no is an important part of managing time.

Improve your concentration

Learning how to meditate for twenty minutes a day or exercising, for example, can help focus your energy. Another option is to find an electronic resource that assists you with this focus. For example, focusatwill offers an app which claims to boost concentration by up to 400% by using a combination of neuroscience and music.  
Unfortunately, many people sabotage their own time management. If this sounds familiar…
Stop Sabotaging Your Personal Time Management!

(Developed by Glenn Hirsch, Ph D., Learning and Academic Skills Centre, University of Minnesota.)

Sabotage

Predicting failure

It is easy to give up before you start, saying something to yourself like, "Schedules never work for me."

Success Strategy

Hold judgment on whether or not you can be successful and think positively. Say things to yourself like, "I can learn to manage my time step by step," or "I don't know if I can be successful, but I cannot lose by trying; I know I'll learn something."

Sabotage

Starting too big

An expectation that you can move from rarely managing your time to managing every moment or even most of your time is unrealistic and will set you up for failure.

Success Strategy

Start by scheduling a very short period of time when you are fairly certain of experiencing success. Even scheduling 30 minutes or an hour out of a day can be a great place to start if it means you will experience success–it's a 100% improvement over zero minutes of sticking to a schedule, which may be what you are used to!

Sabotage

Scheduling every possible moment of the day

A common fear expressed by people concerned about their time management is, "If I schedule in my time, I will lose all the spontaneity and fun in my life.

Success Strategy

Life is made interesting by the unexpected, so don't schedule it out of your life. Leaving some open times helps you avoid feeling trapped by your schedule and gives you the freedom to enjoy unexpected opportunities as they arise.

Sabotage

Being totally unrealistic

Success Strategy

A general rule of thumb is to estimate how long it will take you to do a task, then double that estimate. Hard to believe? You'll be surprised to find that the doubled estimate is quite often accurate. If doubling your estimates means you won't get everything done, you are probably over scheduled and could benefit from looking at "the big picture" of all the commitments you are balancing.

Sabotage

Assuming failure

No one can stay perfectly on a schedule all the time, or perhaps even most of the time. If you expect yourself to schedule perfectly, you will be setting yourself up for failure. This failure then offers a great excuse to abandon scheduling altogether.

Success Strategy

When you drift away from your schedule, find a way to have a success experience with whatever part of the schedule remains for that day. You might say something to yourself like, "Well, I blew the last three hours of my schedule, but I have one hour now where I can do what I have scheduled."

Sabotage

Focusing on the past

Success Strategy

Past failures are just that–past. Look forward toward success, using the failures to motivate your growth, rather than as an excuse to beat yourself up.

Sabotage

Emphasising failures and ignoring successes

People who do not manage time well often get angry at themselves.

Success Strategy

Yet this anger interferes with effective time management, taking up time that could be better spent working toward goals. It is not possible to learn a new skill without making mistakes. Focus on what has gone well, and keep building on small successes, which will add up to bigger successes as you improve. Also, think about mistakes in a different way - as a sign that you are trying new things and growing as a result.

Sabotage

Prioritising the least meaningful activities

It is easy to do smaller, less important tasks to avoid more difficult and challenging, goal related activities.

Success Strategy

Some people find it helpful to schedule high priority or difficult activities first to get them accomplished and out of the way. Others find that scheduling one simple, easy task to start with helps them get settled into work, after which they can tackle a difficult task. Whatever style works best for you, prioritize difficult or goal oriented activities and at a specific time to do them. Use talking on the telephone, going shopping, running errands, etc., as rewards for working on high priority projects.

Sabotage

Basing personal time management on other people's

Success Strategy

Your motivation to succeed will be much stronger if you are working toward goals that feed your hopes and dreams rather than someone else's plans. Even those parts of life that are based on someone else's priorities (paying bills, working on that nagging project the boss gave you, etc.) will go more quickly if you also have time to work toward your personal goals. Take time to define your own personal and career goals, and develop a one-year, five-year, and ten-year plan to implement these goals.

Sabotage

Going it alone

Success Strategy

Don't be a loner when it comes to changing old habits. Research shows that people who enlist the support of others are more successful at turning bad habits into new-found skills. Find a person who will support your successes and encourage you to keep improving despite setbacks. Finding a supportive partner who also wants to improve time management gives you creative opportunities for mutual problem solving, contracting, and support.
Putting off till tomorrow is the literal meaning of procrastination, and it seems to be human nature that we tend to delay doing the unpleasant things in life, not the fun ones! As a student, you need to realise that comfortably completing tasks on time is as important as using your credit card wisely!
"
"Procrastination is like a credit card; it's a lot of fun until you get the bill."
Christopher Parker.
Why do we procrastinate?
It is common for people to procrastinate by occupying themselves with tasks unrelated to the object at hand. Here are some of the most common reasons for procrastinating:
Feeling overwhelmed: A sudden onslaught of deadlines combined with poor time management can distort your sense of time, and without prioritising your work, it may feel impossible. This in turn may create feelings of anxiety and stress, which will hinder the work process.

Task difficulty: You may be unsure how to start a task, or what is expected of you to complete it. This can be a common problem for students, as tertiary study involves mastering knowledge and concepts that may be new and challenging.

Disliking the task: Many students procrastinate if they find their work boring or unpleasant.

Perfectionism: Students can set unrealistically high standards for themselves. Fear of not meeting these standards can cause procrastination.

Poor concentration: A work environment full of distractions can make it difficult to focus on the task at hand.

Lack of motivation: All of the above can make students feel less motivated about completing their work.
What happens when we procrastinate?
High levels of stress and anxiety when assignments are due

Feelings of guilt

Work that is not up to standard

Failed assignments

Relationship problems

Health problems such as sleeplessness and tension headaches

Failing to achieve things you want to do in life
How do we avoid procrastination?

Make a list

Create a to-do list with each item you need to complete and the estimated amount of time it will take. Prioritise the tasks by putting the most important tasks first.

Break items into stages.

Set targets for each. Take each item and break it into smaller steps. Set a time or date that you would like to complete each step. It has been found that those who also write down when and where they will complete the task are more likely to succeed in doing it. 

Consider the consequences

Procrastination usually occurs because we tend to only think of the pleasurable aspect of avoiding a task. You can turn this around by thinking of the consequences of not completing the task.
"
It sounds funny to think about avoiding procrastination, because that is avoiding "avoiding doing something I should do today" …….. Ah well, mustn't get sidetracked….!
Reflect on your learning
Think about the following questions and write your answers down:
When you try to manage your time, what is your biggest issue? (procrastination, too busy, forgetting deadlines and meetings, etc)

What's one method/strategy you could use to address the issue you identified?

Think about an average week in your life. What are your most important commitments? What do you waste time on? Are there any changes you can make to better balance your time?
How good is your time management?
By completing this self assessment, you will understand how much time you have, and how much time you waste!
Self assessment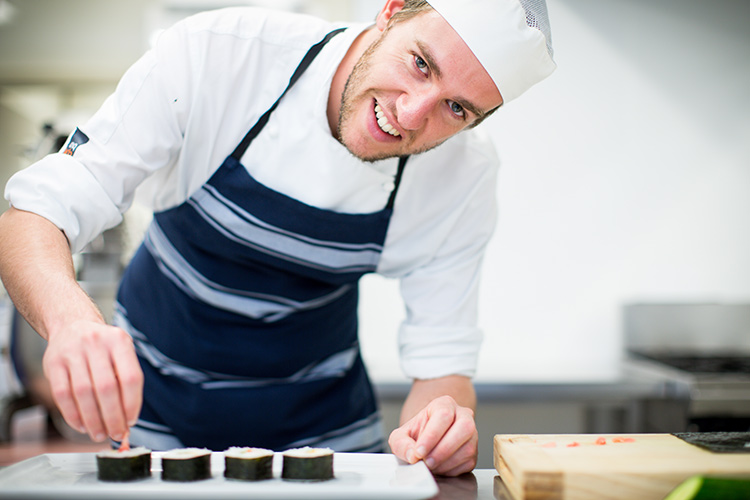 Your health and wellbeing
Managing your time as a student can sometimes be stressful. Here are a few tips for better health, better time management, and better grades:
Do your most difficult work when you have the most energy. Think about the time of day you are most effective and have the most energy. Plan to do your most difficult work during these times.

Know when to stop. Although some students may stay up until 4 a.m. studying, it's not a healthy habit. Your mind is more efficient when you get enough quality sleep, so make sure to schedule enough time for rest.

Reach out for help. If you feel you need assistance with your mental or physical health, talk to an OP counsellor or visit a doctor.
Need to talk to someone?
Student Health Centre,
M Block, Dunedin