Learning and memory
Good memory skills are important, but good study skills involve much more than being able to recite your notes verbatim.
"Why do we re-read if it doesn't work?
Because it's easy!
It's familiar when we've read it once, it's returning to memory easily so we think we know it. It's called a 'fluency bias', and it makes us feel smart so we continue to do it. When we re-read something, it seems familiar and we think we understand it better than we actually do. This false confidence makes us feel good, so we continue to do it.
When we struggle to recall, it seems harder and more of an effort, but the struggle eventually solidifies the memory.
Like a workout, practice testing isn't easy, and sometimes it's painful, but it pays off. Retrieving what you've learned from your memory helps you strengthen connections and relearn each time you do it.
Did you know?
The most effective study strategies are:
Practice testing - cementing knowledge by self testing in various ways
Distributed practice - spreading learning over many sessions
The least effective:
Highlighting
Summarization
Re-reading
And yet…
11% of students use practice testing
84% of students use re-reading
Why?
What can I do?
Create your own practice problems or questions.
Teach others by explaining a concept in your own words or using different mediums (drawing, reproducing, etc.) For more techniques check out the Work your brain section.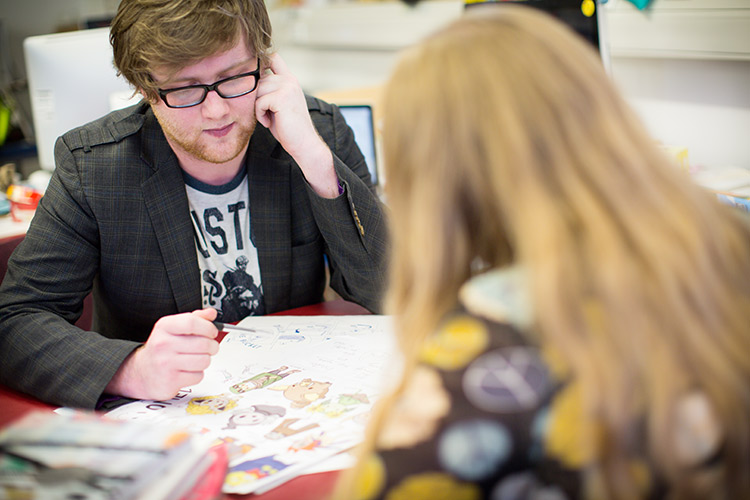 "
Why do we avoid practice testing?
Because it's hard.
Familiarity fools us into thinking we know it.
Re-reading something makes it seem familiar, and sometimes fools us into thinking we have actually learned what we are reading about. But the only way to find out if we've actually learned something is to test yourself on what you're reading, by trying to remember it. Memory, or recall, tests our ability to actively retrieve information from long term memory. This is harder, but it strengthens the connections between concepts and results in better learning. Moreover, we tend to take more time for learning when we make mistakes, because when we encounter them, we have to slow down and think in order to correct them.
We are poor judges of our own learning
We tend to overestimate what we have learned after a period of study. This 'illusion of knowing" prevents us from focusing on what we don't know well and need to spend more time on. We can more accurately assess our knowledge, and it's application, by writing down concepts, and predicting (after a study session) how well we know each one on a scale of 1-5. Explain the concepts to others, and then compare the quality of your explanation to your predictions to see what you need to spend more time on.
We have limited working memory capacity
Working memory is the mental workspace where processing takes place: temporary storage for 3-5 items. If you think about your mind like a desk, you have room for a few 'papers' (thoughts) which you can easily access at any given moment. Anything more gets buried under the other stuff on your desk.
Our brains are wired to seek patterns
Our brains like to organize individual concepts into larger units and patterns. We connect pieces of knowledge by associating new information to previous knowledge. When our prior knowledge is accurate and relevant to the task at hand, this can help learning. But this tendency to look for patterns has a downside. For example, our pattern seeking abilities may become hyperactive, leading us to believe we've seen patterns which don't actually exist. This can lead to other cognitive biases that can interfere with learning. Sometimes, what we think we know is based on misconceptions, and we have to work through them in order to re-learn or correct our knowledge before we can move on. Misconceptions can be corrected over time by asking ourselves questions like, 'why do I think that?', 'how do I know that?', and 'what are other possible explanations?' If you are not sure that you are making an accurate connection, ask a question.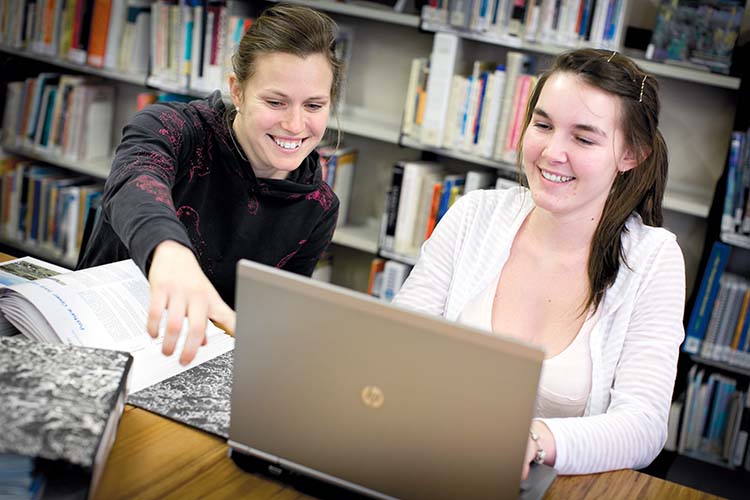 Self-testing, and applying what you know to solve practical problems
Avoid the familiarity trap by noting key terms and concepts, self-testing, and applying what you know to solve practice problems:
Test yourself on key concepts/practice problems. Testing encourages deep, elaborative processing. This is because every time you retrieve something from memory, you're essentially re-learning it. The act of testing itself creates different pathways for retrieval, and the more paths to the knowledge you create, the likelier it is that you'll find a way there when you need it.

Wait a day or so after a study session to test yourself. Recent research showed subjects who read a passage and were immediately tested on it retained about 50% of the passage a week later. A control group who simply re-read several times, or crammed for the test, retained basically nothing (Karpicke and Blunt, 2011).

Consider real world applications. Use what you are learning when tackling real world events or problems, or consider real-world applications of what you're learning. Reflect on how the skills and knowledge you are building can be used beyond university. This creates more pathways in your brain, and can help keep you motivated.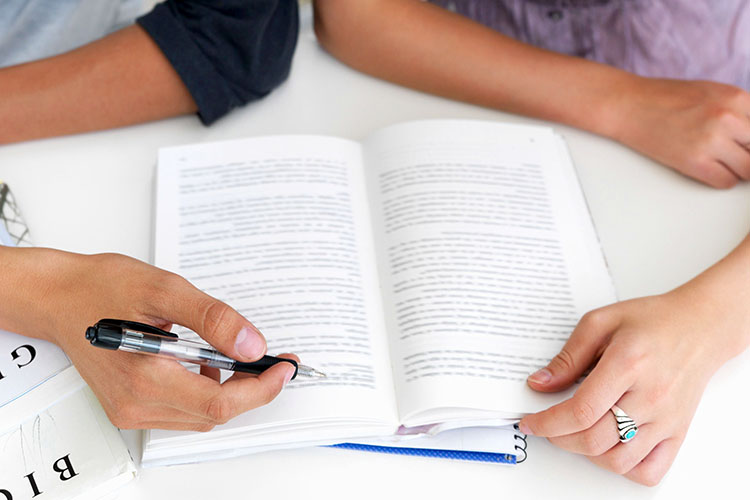 "
The familiarity trap.
Self monitoring and targeted feedback
Practice, predict and check understanding. We can learn to more accurately predict whether or not we really understand a concept and its application by practicing noting down concepts, predicting (after a study session) how well we know each concept on a scale of 1-5, then explaining them to others and comparing the quality of our explanation to our predictions.

Monitor your learning. Self-monitoring your learning includes evaluating, planning and reflecting on your learning strategies and approaches. This is an important part of self-directed learning. Reflecting on what you've done helps you see the value of certain strategies, that leverage your strengths and bolster your weaknesses. It also increases your sense of control over outcomes.

Seek specific and meaningful feedback. Ask for feedback from teachers, learning advisors and peers to adjust your learning and studying techniques. This can help you avoid studying/working very hard without results.

If you're confused, you're probably learning. Students who reported being confused on some complex test questions actually scored significantly better on an exam than students who were not confused. Could it be that confusion activated the motivation to figure it out?
"
The judgement problem.
Your working memory
Space study sessions. Start studying now and keep studying as you go along. Utilize your time-management skills and tools. Recall improves when studying is spread out over time. By spreading out your studying, you can avoid mental exhaustion and having to cram before exams. So, try practice testing after you have read material, and take study breaks to let yourself to relax, mentally and physically.

Chunking. Chunking is great for when you've read something over and over, but it isn't sinking in. It's an effective way to simplify things, and make the information you're taking in more meaningful, by allowing it time to sink in. Break the concept you're struggling with into smaller pieces, and sort those pieces by theme. Focus on memorizing or understanding these chunks; they'll be much easier to 'digest'. Test yourself 5-15 minutes later. Mind maps and visual notetaking can help with chunking.

Set priorities. Set realistic goals and prioritize your studying by surveying your syllabus, reviewing material, and identifying the most important topics covered in the class, or areas you're struggling with.
Support pattern seeking
Create association maps. Mind maps and concept maps can lead to meaningful learning, as they force you to re-organize and make sense of the information. Redo your notes as a diagram or as a concept map.

Make connections. What you're learning (hopefully!) applies to the real world. Make connections between course concepts, different programmes, and real-world situations. If you're having trouble understanding something, ask yourself how these concepts apply to your life.

Ask questions to reduce bias. Check your thinking by asking questions about what you're learning. What's being said? Who is saying it? Why are they saying it? Who else says this? What do I believe? Why do I believe it? What's missing? Asking good questions helps us solve problems, make thoughtful decisions and think creatively.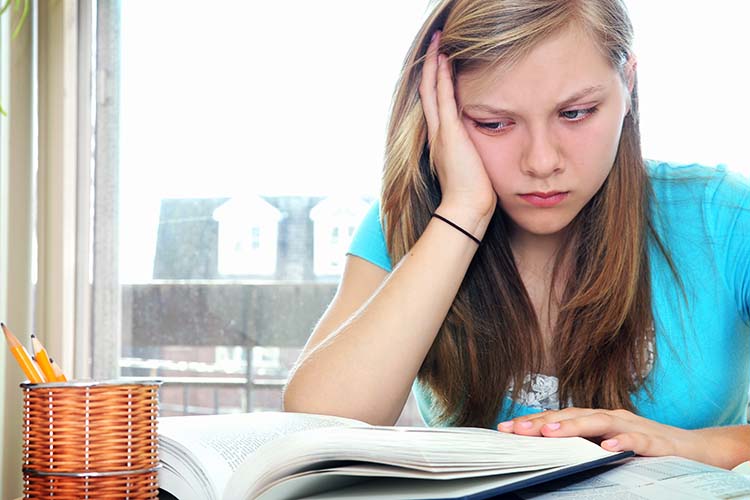 "
Memory limits: Work with them, not against them.
Taxonomies help us to classify learning behaviors – which can be helpful to your professor when planning learning objectives. Bloom's taxonomy is one way to classify learning that is primarily concerned with the cognitive aspects. Fink's Taxonomy of Significant Learning is another that includes classifications for caring about oneself and others and attending to one's own learning process. Learning is (at the core) a process of change and if you commit to it – transformation.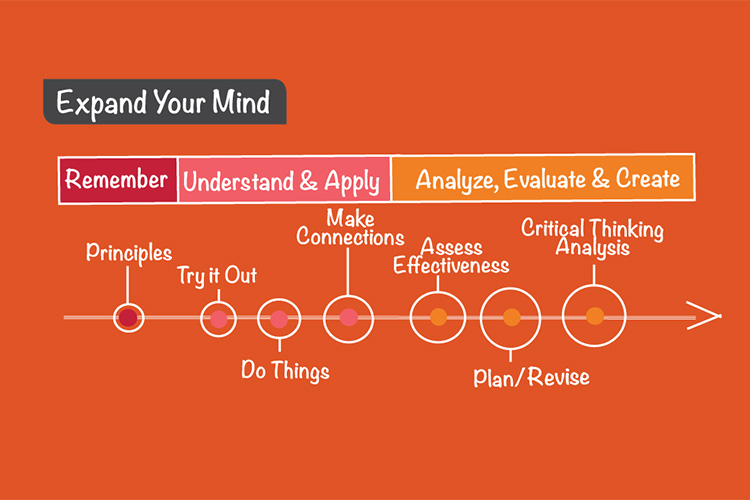 Remember:
Recalling information involves being able to recognize, retrieve, name and find information.

This often involves learning how to do a good web search and filtering the information the search returns.

Building foundational knowledge helps in the ability to communicate to others within a discipline.

Building a foundation for transformation involves approaching classes with curiosity and openness.
Understand and apply:
Understanding involves being able to interpret, summarize, classify, explain, and compare information. It's your ability to construct meaning from individual facts and concepts. Applying is being about to use your knowledge to do things.

This step involves trying thing out in an hands-on activity, or solving problems. Flashcards and self-testing are good techniques for recalling specific information.

Making connections is important for getting the sense of the bigger picture and how concepts and ideas fit together and build on each other . Concept mapping, diagrams, and making mind maps helps make connections visible.

Analysis, evaluation, and creation happen when we make sense of what we are learning by producing something to help others learn. Teaching others what we know using approaches like media creation and alternative forms of expression builds understanding. When you really know something, you can teach/show/uncover it.
Analyze, evaluate, and create:
Analysis, evaluation and creation are high-level thinking skills with creation at the top of the taxonomy, followed by evaluation, and analysis.

These stages in the learning process include experimenting, critiquing, testing, designing, constructing, planning, inventing, and producing.

Examples of activities that involves these skills include writing papers, proposing alternative hypotheses, and generating questions.
Explore the methods below until you discover the memory techniques that best suit your learning style. Depending upon the topic, you may find that it is easier to use some strategies than others, so experiment with a variety of techniques.
1. Study cards
Sets of multi-coloured study cards are available for $1 per set of 60 cards from Student Success Reception.
Cards can be used in a variety of ways:
Write a question/term on one side and the answer/definition on the other

Draw a diagram leaving blanks for the labels and provide answers on the flip side

Make summaries of your summaries

Draw mini-mindmaps

List key words - using a different colour card for each topic
2. Mnemonics
A mnemonic uses the first letter of words, or the first word of sentences as a technique to help you to remember information. Select and rearrange information to make a story/rhyme/sentence/word. A good mnemonic uses humour, overstatements, and connotations. Mnemonics are also useful for summarising material in mindmaps and on study cards. A science student made up the following mnemonic:
List of terms to be learned:
Antigens, Pathogens, Toxins, Vaccines, Toxoids
Mnemonic:
Aunty Pat Took Val's Temperature
Acronym:
TAP TV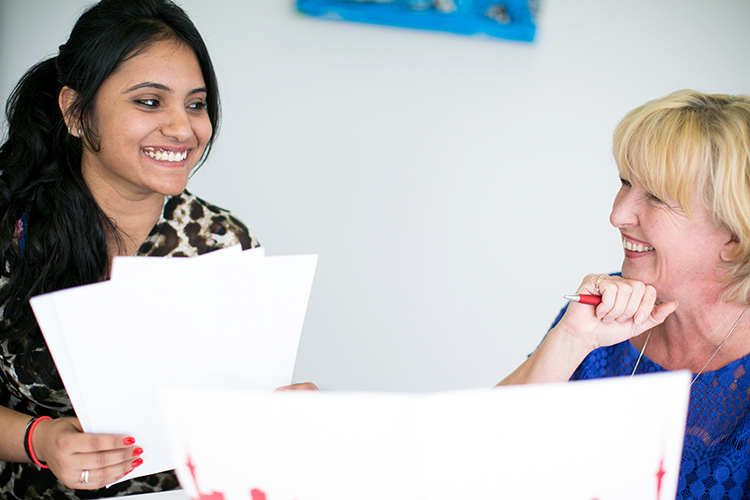 3. Mindmaps
A mindmap is a method for visually organising information using a combination of words, symbols, patterns, colours and shapes. Mindmaps are useful for planning essay and assignment assignment material, note taking in lectures and summarising study notes. Mindmaps need to be reviewed and developed as your knowledge increases. Attach mindmaps to the fridge, doors, walls, ceiling and other places where you can see them regularly.
4. Teacher role
To help clarify your thinking, explain a topic to someone else. If you can't find anyone who wants to listen, try reciting material aloud to yourself.
5. Question and answer
In pairs or individually, practise asking and answering questions, perhaps using flip cards. You could also make a tape of questions related to a particular topic, leaving a pause so you can supply an answer.
6. Method of loci
The loci method involves adding new material to information that you are already familiar with. It is particularly effective if you want to learn a sequence of material.
One method is to imagine a familiar walk and a number of landmarks along that walk (a stroll around the Polytech campus, for example might lead you past the Campus store, the Student Centre (Manaaki), the Robertson Library etc). At each landmark you visualise an exaggerated image related to the information you need to recall. Visual images of the information you wish to learn could also be linked to parts of the body, the rooms in your house, numbers etc.