Wellbeing support
OP provides a supportive environment for those students who experience personal challenges that impact their studies.
Time in a tertiary institution like OP is an important development stage in life where your identity becomes clearer and you grow in self-confidence. Although this process is normal and healthy – it does come with its own stresses.
An OP Wellbeing Advisor can be available to help you at short notice, is accessible to students and staff for teaching advice, and offers a number of support groups and workshops.
What support can I get?
Our Advisor can assist students by assessing individual needs and providing appropriate study support. They can:
Help identify what is impacting your studies and life

Idenitfy what you need to do to stay on track

Help you set goals and problem solve

Refer you to appropriate services within the community that you can access
This is a confidential service and the support you receive can be reviewed on an ongoing basis while studying.
Wellbeing support is for any OP student who feels they are challenged by emotional, work/home life, relationships – or any other stress that is impacting on your study and wellbeing.
Wellbeing support is not an emergency service, it is a short term management/support/advice/connection service resource for OP students.
Emergency Psychiatric Services (EPS) is available for any emergency services.
Need to talk to someone?
Wellbeing Advisor
Student Success,
The Hub, H Block

"
Remember, there is always someone to talk to.
The support offered includes:
How the support service works
Our Wellbeing Advisor will have an initial meeting with you to find out about your circumstances. They will then develop a support plan that is tailored to your individual needs and requirements.
This service can be accessed when it suits and where it suits on campus. Under special circumstances, if you cannot make it to campus, our Wellbeing Advisor can come to you. If you study at one of our regional campuses or by distance you can arrange to talk to our Advisor by phone or online. Appointments can be made for daily, weekly or monthly appointments and you can be seen on an ongoing or intermittent basis depending on your needs.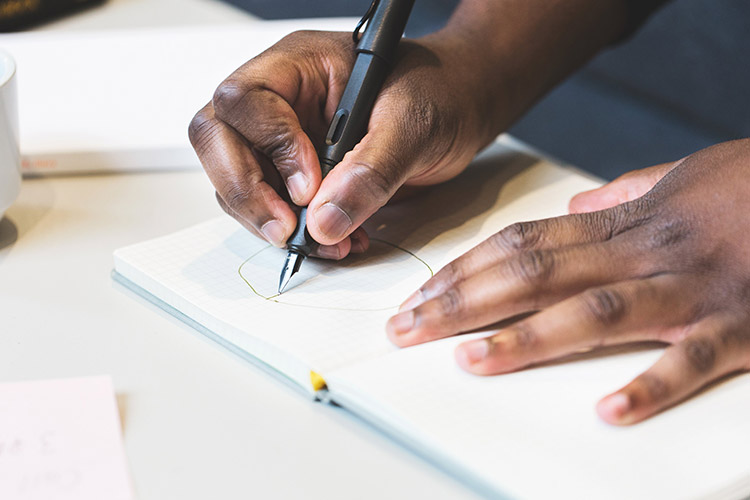 "
I now feel more confident in myself to get through tough times and I no longer feel ashamed asking for this help.
Student reflection
I had trouble in my home life which had in turn started to have a huge effect on my study and my grades. I was feeling lost and out in the cold regarding everything. I decided to seek some support regarding my grades from Student Success, mainly the Wellbeing Advisor. Not only did she provide really good support regarding my work but she also helped me out with other aspects. With great care and empathy, the Wellbeing Advisor with the help of OPSA and some of the community sources, set about to not only help with my studies but also help with taxi chits, food parcels and my finances. It was unbelievable. To have someone guide you through a dark patch while still allowing you to hold some pride about things was so refreshing and I can't thank the team at Student Success and OPSA enough. I now feel more confident in myself to get through tough times and I no longer feel ashamed asking for this help. I was in a vulnerable state and the care I was shown was like none I have experienced before.
Workshops
Student Success offers a range of workshops aimed at assisting students with their wellbeing.
These include:
Is wellbeing in your control? - Aspects of wellbeing and how we can achieve this

Sustainable practitioner - Boundaries and self-care in our work

Anxiety management

Time management
Workshops are held in groups of three to five students (minimum) and are run on request. One-on-one workshops can be done in special circumstances.
To book a workshop please email Student Success.
Eligibility
Any student enrolled in an assessed programme/course is eligible to register with the Wellbeing Service at any stage of the academic year. This applies whether studying at the Dunedin campus, at our regional campuses or by distance.
For more information about registering please email Student Success. You do not have to have supporting evidence or documentation to access our services, but it is recommended to ensure your support at Otago Polytechnic is appropriate.
Confidentiality and privacy
All information provided to staff will remain private and confidential. This means they will not disclose anything confidential unless:
You expect us to do so and it is agreed on. Some disclosure might be necessary in order to provide the right support.

You give us written permission

There is a compelling reason such as significant risk to yourself or others