Keeping healthy
Looking after our health is an important skill to learn and develop throughout our lives.
Good nutrition, keeping active, getting enough sleep and feeling connected to others are all essential components to feeling good.
But do you know what to do when our physical health starts to deteriorate? On this page we will focus on how to look after ourselves when we feel unwell.
Unwell?
What to do if you are unwell
If you or your whānau are unwell, the best ways to get support are:
A medical emergency includes:
•  Chest pain or tightness
•  Difficulty breathing
•  Choking
•  Severe bleeding or bleeding that won't stop
•  Sudden weakness or difficulty talking
•  Fainting or unconsciousness. 
Visit or call the Student Health Centre on Dunedin Campus. Visit the Health and Wellbeing contacts page for health centres near Central Campus or Auckland Campus.
The Student Health Centre provides the same services offered by your family doctor. It also promotes health education, and offers health screening tests, nutrition advice, vaccinations and some minor surgery options. 
The cost for a consultation is $15, or is free if you have a current  Community Services card. Missed doctor appointments are charged $20. 
For advice or information.
•  If you don't have a family doctor
•  If you're feeling unwell but you're not sure if you need to see a doctor
•  For advice about what's happening for you and next steps
•  If you want some advice about a family member or a friend who's sick (if you are with them)
•  If you want advice on finding services near you - you can also check www.healthpoint.co.nz.
Common illnesses
Common cold
We all suffer from the symptoms of a common cold now and again. Antibiotics won't help as colds are caused by a virus but there are many things that we can do to ease our symptoms.
Nausea and Vomiting
Nausea and vomiting are common symptoms, which are uncomfortable, but usually not serious.
Nausea is a sensation of unease and discomfort, often perceived as an urge to vomit.

Vomiting is the involuntary, forceful expulsion of the contents of the stomach through the mouth and sometimes the nose.
Vomiting and nausea can be caused by a wide variety of conditions such as gastroenteritis and other gastrointestinal disorders, food poisoning, motion sickness, dizziness, or migraine etc.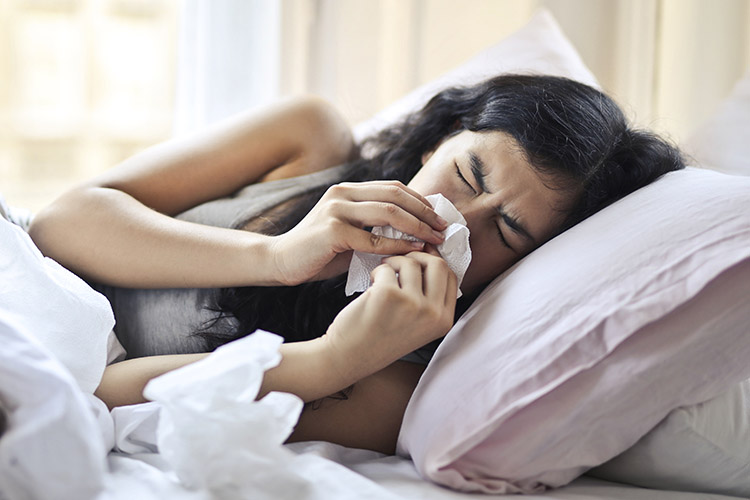 Diarrhoea
Diarrhoea is the condition of having at least three loose, liquid, or watery bowel movements each day. It often lasts for a few days and can result in dehydration due to fluid loss. It is usually more disruptive than dangerous and in most cases will clear up by itself within a few days.
Influenza
Influenza – or the flu – is a virus that spreads quickly from person to person. Symptoms include fever, chills, aches, runny nose, a cough and stomach upset.
Immunisations
Immunisation is one way of preventing infectious diseases. Vaccinations are offered to babies, children and adults to protect against serious and preventable diseases.