Accessibility services
The accessibility service is a free service to support OP students who identify as having a disability that will impact on their ability to participate in learning. Our aim is to support you to succeed.
How can we help you?
We can provide you with support tailored to your individual needs.
Any student who feels their disability, impairment, injury, medical or mental health condition or wellbeing is affecting their ability to study can access this service.
Accessibility services at OP
We have a range of accessibility services to assist students with their studies. These include:
The Accessibility advisor can help identify what is impacting your studies and life, what you need to do to stay on track, help you set goals and problem solve.
This service is for students who have a disability that affects their performance in classes, assessments and examinations. The Accessibility advisor can liaise with your lecturers to provide a fair and equal assessment if your situation inhibits your performance. The advisor can also arrange quiet rooms, reader-writers and extra time.
There are many technologies and online tools that exist to help students with their studies, visit the
Online learning tools
page to find out more. Our Accessibility advisor can also organise voice recorders and source specialised equipment.
Note-takers can be arranged if you have a disability and are unable to take notes in lectures. They are often fellow class members who take good, clear notes and attend all lectures/classes. Note that this is a confidential service so note-takers are unaware who they are taking notes for.
Our Accessibility advisor can work with students to help them apply for financial assistance to access equipment and services. They can also source equipment on a short-term basis, while students apply and look for their own equipment.
A reader-writer can be arranged if you have a disability and require assistance with reading and writing in examinations. The reader-writer can read the questions to you in an examination and record your answers – word for word. Our Accessibility advisor will liaise with your Programme Manager/s and lecturers to arrange support and, if needed, arrange a special set-up for when you sit exams.
The Accessibility advisor's role is dedicated to ensuring the needs of all students are fully supported during their studies at Otago Polytechnic.
The Accessibility advisor can offer orientation and liaison with lecturing staff and community agencies.
How the support service works
The Accessibility advisor will have an initial meeting with you and to find out about your circumstances. They will then develop a support plan that is tailored to your individual needs and requirements.
This service can be accessed when it suits and where it suits on campus. Under special circumstances, if you cannot make it to campus, our Accessibility advisor can come to you. If you study at one of our regional campuses or by distance you can arrange to talk to our advisor by phone or online.
At your first meeting any issues and challenges you are facing will be discussed and a plan will be put in place. This often involves liaising with teachers and other members of the Student Success team. Sometimes outside agencies and services are offered to complement the support plan. We expect you to be open and honest with us around the challenges you face and to take responsibility for your own learning.
You will be asked for any supporting documentation regarding your condition. Documentation must be from a licensed medical professional and should include the following information:
Your specific diagnosis

Whether your disability is temporary or permanent

A list of recommendations to assist you in your learning
For more information you can visit these links: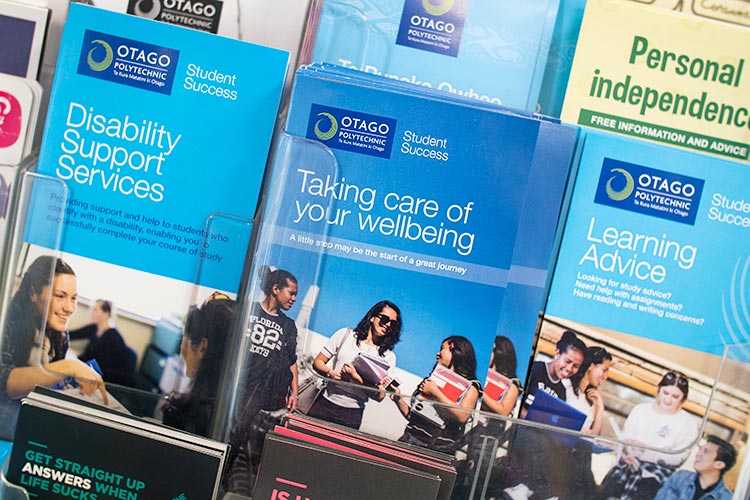 Choosing a programme
When choosing a programme of study it is important to understand the programme requirements. You may have to do placements, fieldwork or laboratory tasks to complete your qualification.
If you are uncertain whether you are able to meet these requirements, you should contact the Programme Manager to discuss this. Accessibility services can help you with this. Sometimes adjustments can be made to the learning environment to help you with your chosen study path.
These adjustments could include:
Alternative examination arrangements

Access to assistive technology

Access to peer note taking
Need to talk to someone?
Accessibility services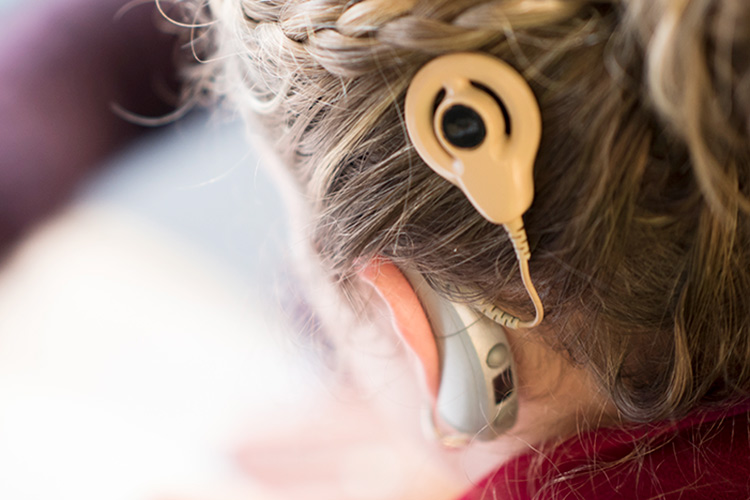 "
I really appreciated the extra support available to me to help with my dyslexia.
Student reflection
Throughout my three years of tertiary-level studies I have found Student Success to be extremely beneficial. All the staff were very supportive and took the time to provide extra assistance to help my training. I really appreciated the extra support available to me to help with my dyslexia and being given extra time in my exams. I also utilised Student Success for extra assistance with my assignments and resumé and found this to be really helpful.
Accessible facilities
Wheelchair accessible showers
A Block (Engineering) - A124

M Block (Hospitality) - M125 (Males) M126 (Females)

P Block (School of Art) - P104a

Y Block - Y102
Parking
There are a number of disability carparks around the Dunedin campus available for students to use with the applicable parking permit. Please refer to the map below for locations.
Sargood Centre (Institute of Sport and Adventure)
The Sargood Centre contains disability toilets, wheelchair accessible showers and disability parking.
Helpful apps, plugins and resources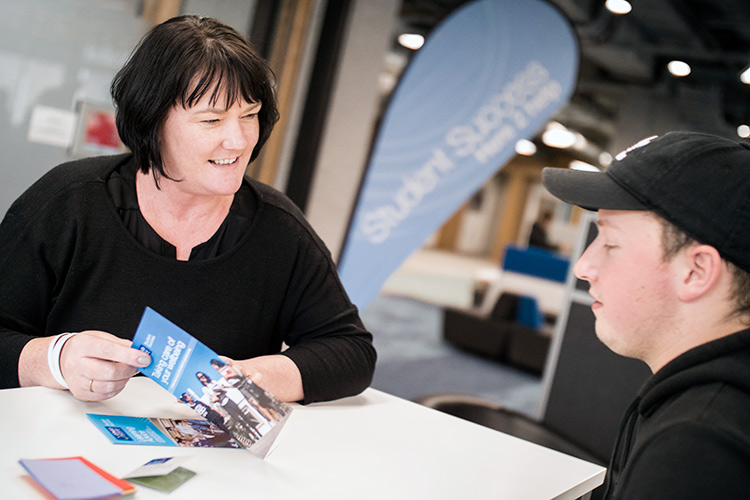 Eligibility
Any student enrolled in an assessed programme/course who has a temporary or permanent disability that impacts on their ability to study is eligible to register with the Accessibility services at any stage of the academic year. This applies whether studying at the Dunedin campus, or at ourregional campuses or by distance. In order to register you must provide supporting documentation expressing an appropriate professional's opinion of your disability/medical condition and its possible impacts on your study so Student Success can develop a support plan with you. If you suspect that you have a specific learning difficulty and do not have supporting documentation, our Accessibility advisor can refer you to be assessed.
Confidentiality and privacy
All information provided to staff will remain private and confidential. This means they will not disclose anything confidential unless:
You expect us to do so and it is agreed on. Some disclosure might be necessary in order to provide the right support.

You give us written permission

There is a compelling reason such as significant risk to yourself or others