StudyLink
You can apply right now! Get yourself a cuppa, gather the documents, and take 30 minutes to go through the process and get ready for your study.
Having enough money when you're studying can be a challenge - so it's best to try and sort out how you're going to fund your study before you start.
Applying
To apply for a Student Loan and Student Allowance from StudyLink, you will need:
Your bank account details
Original or certified copy of your passport or birth certificate, showing citizenship or permanent residency

Your IRD number

If you are under 24 year of age and applying for an Allowance, your parents' income details

Your email address

The name of your education provider (Otago Polytechnic)
Your course start & end dates, for example 20/02/2020 – 06/10/2020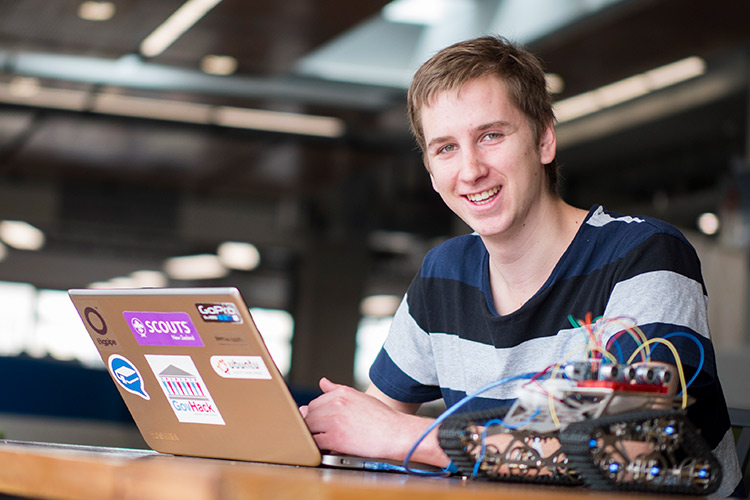 It can take several weeks for loans and allowances to be finalised, so it's a good idea to allow for at one month's living expenses to tide you over.
Student Loans and Allowances
You can apply to StudyLink to get a Student Loan to pay for your study fees, study materials and living costs and/or a Student Allowance to assist with your living costs. The Student Loan must be paid back once you have finished your studies.
How much you can get for a student allowance depends on your income, your living situation and your parents income (if you're under 24 years).
If you're not sure what you can apply for or for help with an application, talk to the Customer services team for help with applying for a Student Loan and Allowance.
Working full-time or part-time
If you're working full-time or part-time and want to know if you are eligible for student loans and allowances check out StudyLink to check eligibility.
Work and Income
If you are currently receiving a Work and Income Benefit, check with your Case Manager whether you need to apply for a student allowance, student loan, accommodation benefit or living costs.
Fees Free
Eligible learners can apply to study for free in their first year at Otago Polytechnic.
This applies to all Otago Polytechnic programmes at Level 3 or above, including postgraduate qualifications. You will still need to apply to Studylink for living costs.