Cover letters
When you apply for a job your CV or Resume can be accompanied with a cover letter. This is your opportunity to introduce yourself and outline exactly why you believe you are the right candidate for the job.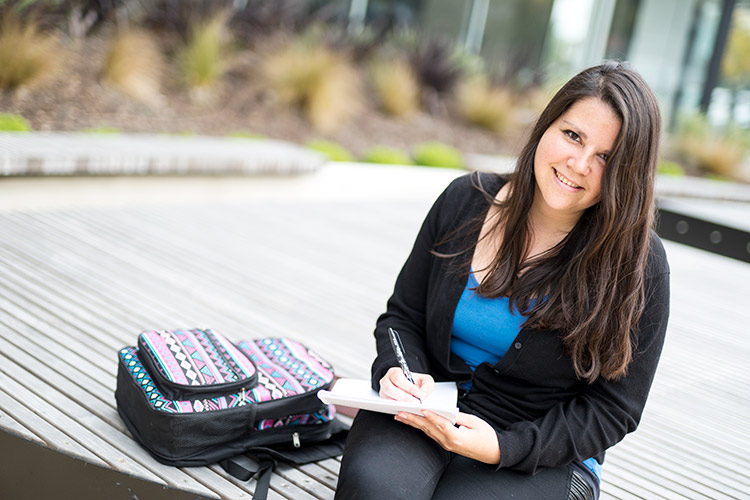 What is a cover letter?
A cover letter is a short letter which accompanies your CV or Resume. Your cover letter is the first impression an employer has of you, if your cover letter stands out, they will go on to read your CV. An employer may look at a cover letter for only 6 seconds before they decide to read further or not.
It is good practice to send or hand out a cover letter with your CV. As all employers are different, it is best to provide all the information when first applying for the job.
What is the difference between a CV and a cover letter?
Key differences between a CV and a cover letter
CV
Cover letter
2-3 pages in length
1 page in length

Provides referees

No referees

Able to use shorter sentences

Use full length sentences

Goes in depth to provide information/evidence on employment, education, skills, achievements, voluntary roles, hobbies/interests and placements

Introduces information on education, placement and employment

Can use tables, lists, bullet points and paragraphs

Uses paragraphs

Can lead to getting an interview

Encourages the employer to read your CV


What goes into a good cover letter?
When you see a job advertised that you really want, make sure you tailor your cover letter to the job description and the list of skills required, if you are confident that you have these set skills.
A good cover letter is clear and straight to the point and it should be focussed on only one job. You should first clearly state your main reasons for choosing that organisation as your preferred place to work. Tell the employer why you are interested in the position at that organisation and what you can offer them - this is important.
It is a good idea to do research on the company as well, so you can say why you want to work for them specifically and express to them how you would add value to their working environment.
Always use full sentences and paragraphs in a cover letter. It should be no longer than a page in length and makes use of professional wording (avoid common fraises like 'a well rounded person').
Direct your cover letter to an employer, if their name is not on the job advert, contact the company to ask or do further research to find who to direct it to. This will show you are able to go the extra mile for the role. Pay close attention when writing your cover letter and ensure that you are not addressing it to the incorrect employer.
How to write a Cover Letter
Paragraph one
Identify which job you are applying for and where the job was advertised (in case the organisation has multiple jobs being advertised at once).
Paragraph two
Briefly explain your current situation - what you're currently studying/working towards, your experiences and your suitability for the job in general.
Paragraph three
Provide more details on your situation - talk about any placements you've done or are doing during your studies, what skills you have that will support you to get the job, any career plans that include this job and any other relevant factors.
Paragraph four
Do your research about the company - what are their values/goals/aspirations? Do any of these match your own in your career goals? How would you add value to their team environment? Here you are telling them why they should employ you.
Paragraph five
Closing paragraph - thank the employer for their time and provide contact details so they are able to contact you (please make sure your answer phone message is a professional one).
Your cover letter can make you stand out of the crowd.
Cover letter template
Use this template to help with the structure and layout of your cover letter.
[Your name
Your address]
[Date]
[Recipient's name
Position
Company
Address]
Dear [recipient's name if you know it, otherwise use Sir/Madam]
Re: [name of position/vacancy – including vacancy number if applicable]
I wish to apply for the above vacancy as advertised in [name the source].
[Say why you want the job and briefly outline relevant skills, experience and qualification. Make sure these match you to what is asked for by the employer. If you can, say what you know about the company and why you wish to work for them.]
[Finish by referring the reader to your CV for more detail about your skills, experience and training. State your availability in case the employer has questions about your application]
I look forward to the opportunity of meeting you in person and discussing this role.
Yours sincerely [if you know the recipient's name]
or
Yours faithfully [if you don't know the recipient's name]
[Your name]
Here is an example cover letter using this template.
Lizzie Long
1 Short Street, Middelsburgh, Auckland 9999
30 July 2016
Reginald Farnham
ABC Sales
85 Tuesday Road, Papakura, AUCKLAND 7777
Dear Reginald
Re: Sales Assistant Vacancy (vacancy number 40568)
I am writing to apply for the above vacancy at ABC Sales, as advertised on Trademe.
I have been a customer of ABC Sales for several years and have always been impressed by the quality of service I have received. I am enthusiastic and professional, and I believe I would fit well into the company's team culture and contribute to the ongoing success of the sales department.
For the past two years I have worked as a sales assistant at a busy shoe store, which has enabled me to develop excellent customer service skills. I am now looking for a new challenge that will provide me with the opportunity to further develop my retail sales career.
In support of my application I have attached a copy of my CV. It shows that I will bring important skills to the position, including:
time management and strong organisational skills
high-level customer service
cash-handling and sales ability
motivation and dedication.
I would enjoy having the opportunity to talk with you to discuss my application and how I could use my skills to benefit ABC.
Thank you for considering my application. I look forward to hearing from you.
Yours sincerely
Lizzie Long